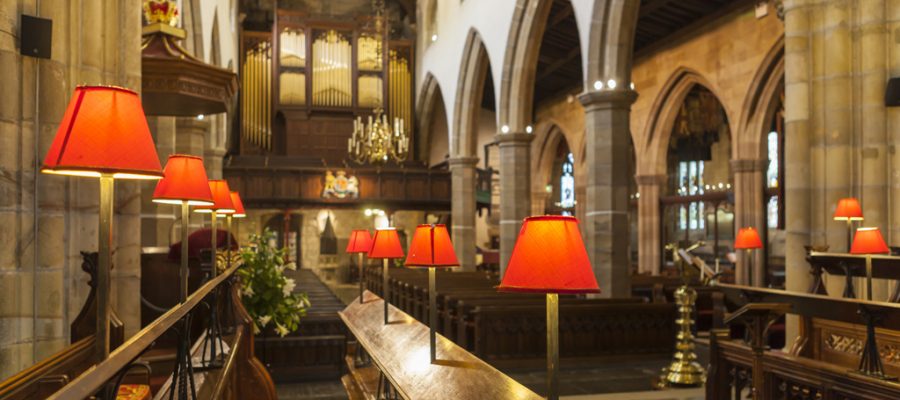 Your Visit
Lancaster Priory is open for general visiting seven days a week although as a working church we do need to close from time to time. Please contact us before making a special journey to visit the church to avoid disappointment.
Opening Times
Our normal opening times are 10.00am-4pm Monday – Saturday and for services on Sunday. For more details of opening hours and services or special events for the week ahead please click here
COME AND BE INSPIRED
Lancaster Priory is the perfect setting for broad, diverse and exciting education opportunities.  We aspire to be a place where people grow in their understanding of the Christian faith and what it means for today. Lancaster Priory is for people of all ages, regardless of their level of knowledge or passion.
Every year Lancaster Priory supports primary and secondary schools with workshops in and visits to our Church.
We also have a Primary School Music outreach programme, run by our Director of Music to inspire young children to sing and learn about music.
School Visits and Workshops
For younger groups we can give a taste of life in a Benedictine Monastery. Children will learn what life was like for a young person joining a medieval monastery. They can wear a simple version of a monastic habit, as well as to learn how to sing plainsong, illuminate a manuscript. What makes this very special is that this takes place on the very site where medieval monks once lived and worked and worshipped.
For older groups, the time can be spent learning the local history from tablets, gravestones, and memorials, or studying the art and history of the many centuries which the Priory has witnessed. They can see the font on which medieval warriors sharpened their swords, the gravestone for a Crusader's heart, as well as many other items from the Priory's long history. There are also opportunities to learn about music here, both choral and organ music. All visits to the Priory can be combined with a visit to Lancaster Castle, or any of the other museums such as the Judge's Lodgings or the Maritime Museum.
Bespoke workshops can be designed especially for your class to support your RE or history curriculum. Please let us know your needs and we will plan a workshop for you.
Tours
If you are visiting with an adult group we can also provide tours on request.  We have a number of passionate historians who can talk to you about our church building and the development of worship and Christian community on our site from Saxon times to the present day.
We are also part of the Facing the Past Slavery Trail, which you can find out more about HERE.
Getting Here
Pedestrians may access Lancaster Priory via the medieval Priory Steps at the top of St Mary's Parade, or from Castle Park passing the Crown Court. For Sat Nav: LA1 1YZ.
We are located just a few minutes walk from Lancaster Railway Station.
Unfortunately there is no public parking available at the church. Disabled parking may be arranged for special events, please call the Priory office on 01524 65338 in advance to confirm availability. There is limited metered parking available on Castle Hill. The nearest car parks in the city are a short walk away – please click on the Lancaster Car Parks map to view a map which show our city car parks.
Contact Us
If you would like to arrange a bespoke visit, tour or workshop please contact us.
Sign up to our newsletter