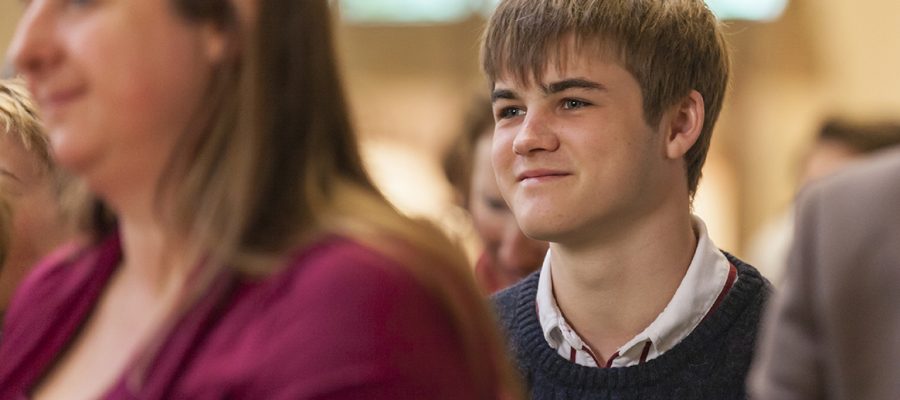 Worship
DAILY SERVICES
Our 10.15am Holy Communion (Book of Common Prayer) service takes place every Tuesday in the Regimental Chapel.
_______________________________________________________________________________
SUNDAY SERVICES
The Priory is now open for public worship.  In order to accommodate everyone who wishes to attend we will be changing the pattern of Sunday services.
08.00 am Holy Communion BCP service,
10.00 am The Eucharist with sermon (live streamed) 
We will also stream our Sunday service "live" at 10.00am on our Facebook page, but you will be able to follow the service any time after that. You can follow the service by downloading the order of service 
In order to comply with Track and Trace requirements we will need to collect your contact details when you attend a service. To comply with data protection regulations, we will destroy this information after 21 days. However, if you develop symptoms of Covid-19 within this period, you must let us know, and all others who were present with you will be contacted and told to self-isolate for 14 days.
It is mandatory to wear face masks as you enter and leave the Priory.
A collection is taken—or you will be able to make an electronic payment, or join our Planned Giving Scheme.
Holy Communion will be given (only in one kind) at the chancel step, please follow the direction of the stewards, and keep social distancing as you line up and return to your seat via the side aisles.
We continue to do all we can to ensure the safety of our congregation members, and are grateful for your patience as we work through these challenging times together as the people of God in this place.
______________________________________________________________________________
We will continue to be live streaming some services from our Facebook page. 
For more information about this week's services and events at The Priory please click here.
Click here to view our Service and Music lists.
Sign up to our newsletter