Marsh Community Activities
The Priory employs a Community Worker, Katie Schad, to be involved in the life of the Parish, so that the love of God can be seen throughout the area. The work is very varied but includes leading the Carer and Toddler, volunteering at the Marsh Community Centre, visiting the house bound and working with Schools to support parents and children.
This work is supported by The National Lottery Community Fund.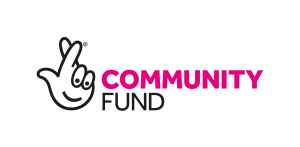 Community Groups during Coivd19
Initially all the groups had to stop as the Government asked us to stay home to stay safe.  But over the year both the Marsh Community Choir and the Coffee and Cake Club moved online, and we had many weeks of hilarious quizzes and conversations on Zoom.  We kept in touch with Toddler Group families via Facebook, visits and occasional activity packs. The easing of lockdown restrictions has meant that all the groups are now really enjoying meeting again in person.
If you would like to know more about any of the groups please contact me, Katie – katie.schad@lancasterpriory.org
---
Mini Marshmallows
 Fridays 10.00 – 11.15am, now meeting at the Marsh Community Centre on Willow Lane.
It is a small, friendly Carers and Toddlers group for all children under 5. We start with coffee and chat and a chance to play with your children, and we end with songs, parachute games and a story.
Cost £1.00
Marsh Community Choir
We are very relaxed friendly group who meet 1.30 –  2.45pm on Mondays at the Marsh Community Centre on Willow Lane
After coffee, cake and a chat music we sing a wide variety of songs in a fun and relaxed way with lots of laughs.   Cost £1.00 which pays for trip out to a concert or meal.
Coffee and Cake Club.
Fridays 1.30- 2.45 at the Marsh Community Centre,
We are a very friendly group of women who meet for a socially distanced get together and delicious homemade cake, great company and a good laugh. After catching up on the news we might play a game of scrabble, bingo, dominos or a word game.  The cost is £1.00 which goes towards a trip out and Christmas dinner.
If you would like to know more about any of these groups please contact Katie on 07868314807  or Katie.schad@lancasterpriory.org
---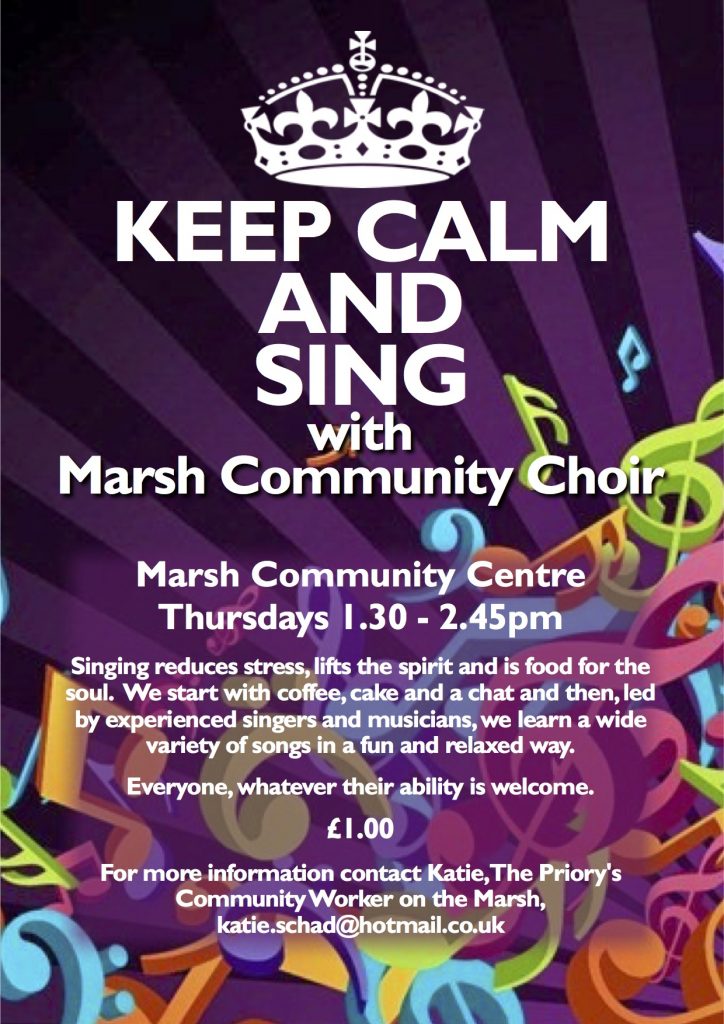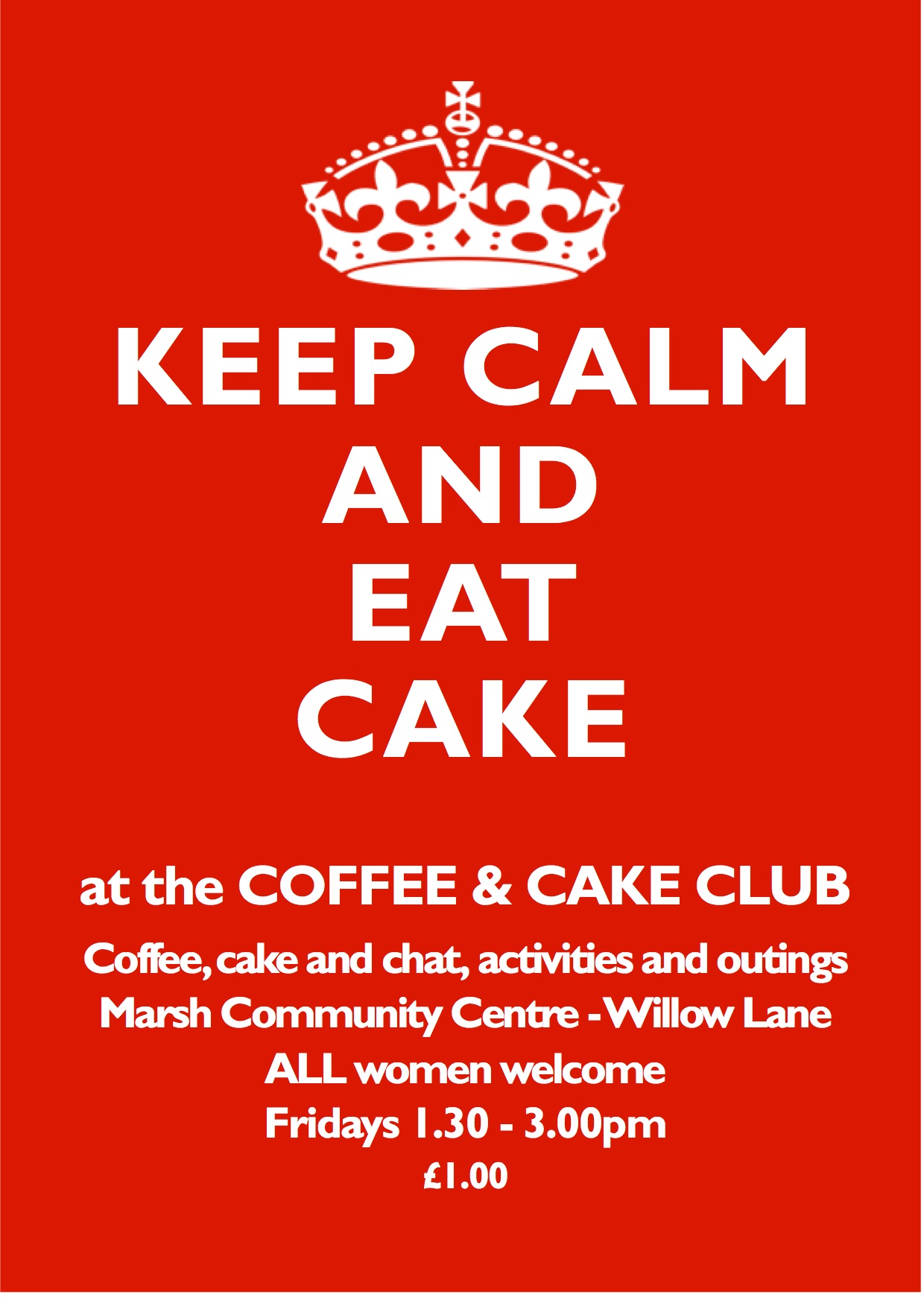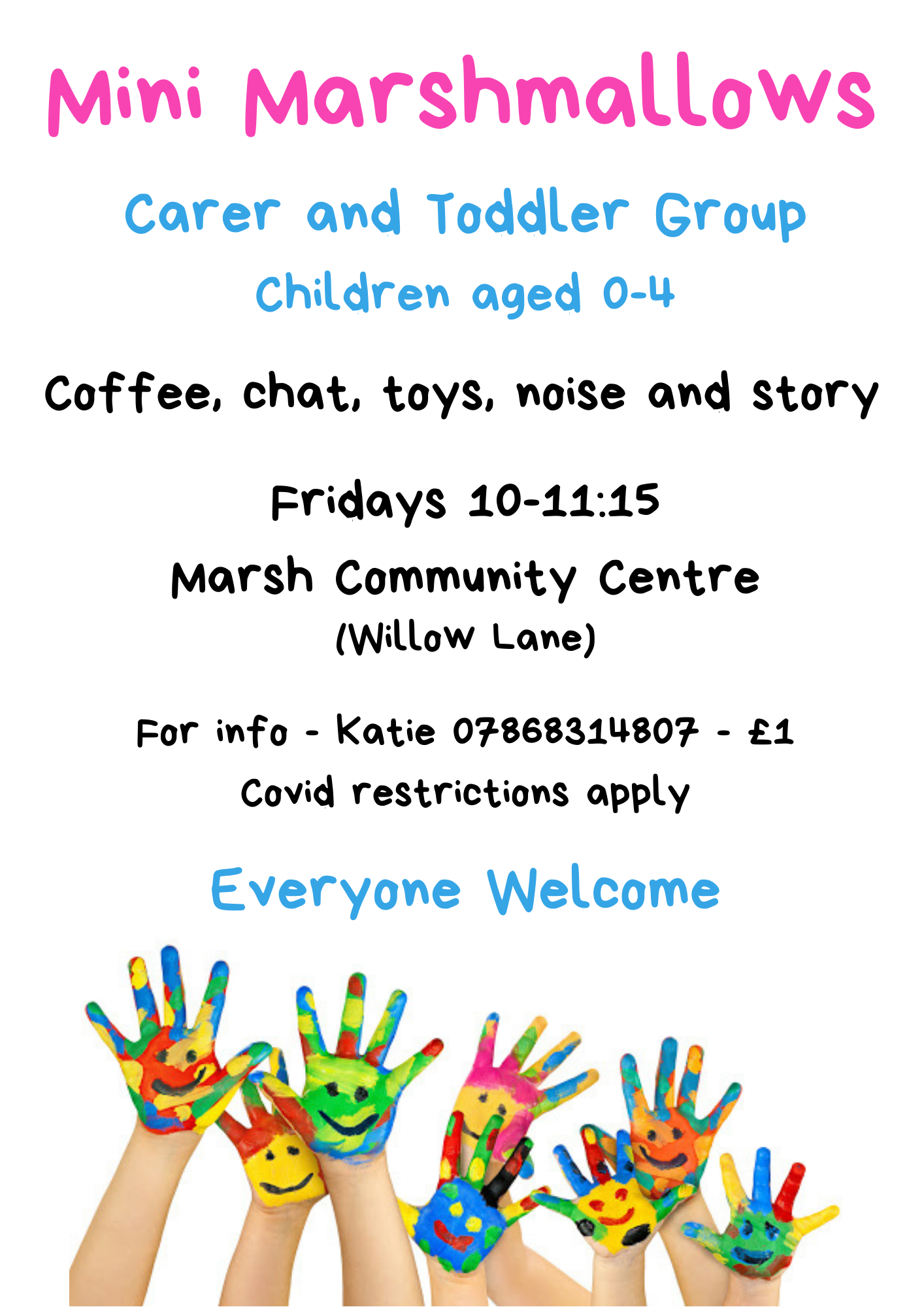 Sign up to our newsletter