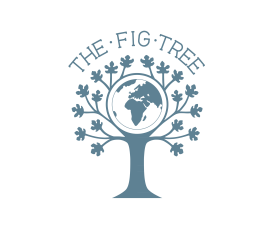 The FIG Tree opens at The Priory - 07/12/16
We are delighted to announce an exciting new partnership between The FIG Tree Fair Trade Centre and The Priory. For two weeks from 7th – 15th December The Priory shop will be selling FIG Tree Fair Trade gifts and their fabulous bean to bar chocolate alongside the usual Priory gifts. Initial opening hours will be 11am – 3pm on Tuesday, Wednesday and Thursday with the possibility of extended opening hours in the New Year which will be listed on both The Priory and The FIG Tree websites.
It is a year ago this month since the floods in Lancaster forced The FIG Tree to leave its home at St. John's Church. The FIG Tree has continued its work however; delivering its chocolate workshops for schools and community groups, producing its unique bean to bar chocolate and continuing its Heritage Lottery Funded Project promoting Fair Trade through Lancaster's heritage as a slave trade port.
FIG Tree Bean to Bar chocolate is available in five delicious flavours; Milk, Milk & Orange, Dark, Dark & Mint and Soya and sold as 40g bars, 100g Milk with Banana and Dark with Raspberry along with a variety of Speciality chocolates. To celebrate the new partnership limited edition cinnamon and orange FIG Tree chocolate has been produced for sale exclusively at The Priory (see photo). FIG Tree chocolate is hand made from bean to bar in Garstang the world's first Fair Trade Town using fair trade ingredients where possible and beans purchased directly from the farmer in New Koforidua, Ghana – the first Fair Trade Town in Africa. It will be sold at the following events and will be available to buy all year round at The Priory and Single Step Wholefoods, Penny Street.
More…
Midwinter Market at Market Square – Friday 16th December
Xmas Spectacular at The Priory – 7.30pm Wednesday 21st December
Xmas Spectacular at The Priory – 7.30pm Thursday 22nd December
St. Nics Arcade – Monday 19th – Friday 23rd December
The FIG Tree are grateful to LESS (Lancaster District) CIC and St. Nics Arcade for enabling them to sell their Bean to Bar chocolate over the Christmas period. The FIG Tree always welcome volunteers to help on the stalls as well as other activities such as chocolate making and running bean to bar workshops. If interested in volunteering contact the Volunteer Coordinator at volunteering@fairtradecentre.org
The FIG Tree Heritage Project focuses on St. John's church and the Quaker slave trader Dodshon Foster. Despite no longer being at St. John's the project will continue and end on 25th March 2017 –  200 years after the slave trade abolition – with a weekend of heritage events entitled '210 Abolition: Lancaster slave trade port to Fairtrade City'.
Bruce Crowther, Executive Director of the FIG Tree said, "We are delighted to share resources with The Priory for the benefit of all, but especially residents and visitors to Lancaster. It is fitting that The FIG Tree should be based at The Priory which is an historical building of great significance while having so much to offer to contemporary society today." 
Sign up to our newsletter