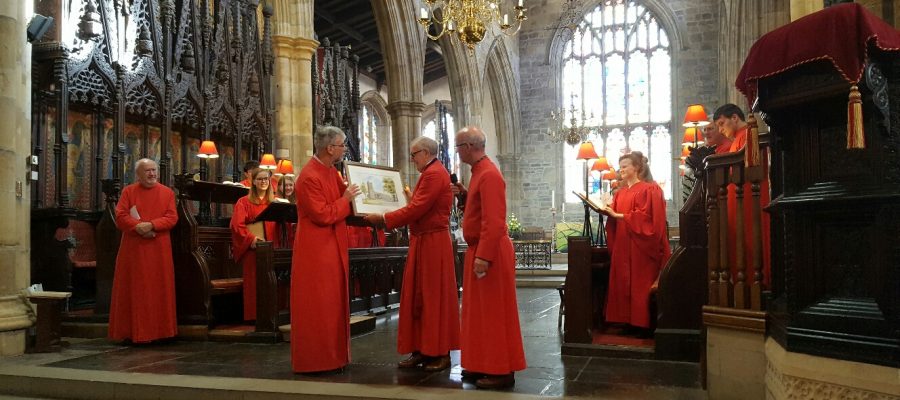 Rodney Webb's Retirement - 11/10/16
The 25th September saw the last service at which Rodney Webb sang in the choir after more than 65 years of service – a remarkable record.
Rodney joined as a boy, eventually rising to be Head Boy, and then going on to sing on the alto line until now. He was a most talented person playing both football and cricket for the town, a regular performer in amateur dramatics and singing with his friends in the barber's shop quartet which often entertained at Priory functions.
Rodney's skills as a joiner were often put to good use around the church as well, but it was his commitment to the choir for which we are most grateful.
A presentation organised by the Choir Association was made to Rodney on behalf of the whole choir after morning service on his last day attended by friends and family along with members of the congregation.
(Photo courtesy of Vicki Collinge)
Sign up to our newsletter