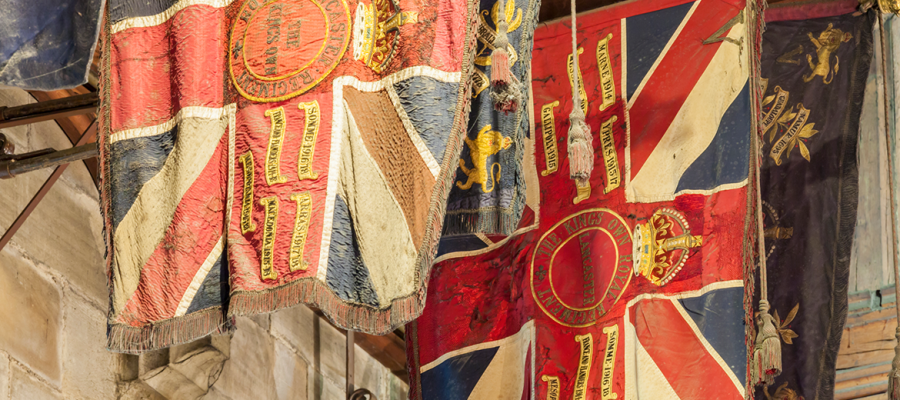 "Over the Top" a hit! - 16/11/14
Over The Top, the drama with music about a Lancashire regiment during the 1st World War graced Lancaster Priory over the last 2 evenings.
It was maybe odd at first to see two women playing the parts of boys who signed up to fight aged fifteen, but the moment they begin to act you are transported into the trenches, with their worries and fears, their boredoms and irritations, and the fear of the General who sends them off on a hopeless mission. It also added to the humour, as Jim proudly states he is now shaving twice a week and practises swearing, now he's a soldier.
The choir and instrumental ensemble perfected their "Greek chorus" of songs about the soldiers' initial pride in their regiment, their disappointment in being sent to Suez instead of France and then the fear of snipers in the trenches when they finally get there.
The music written and arranged by Andy Whitfield, composer of "It's a Girl" and "For Every Child" was inspiring.
A great piece of funny, entertaining and moving theatre, thank you to everyone.
Sign up to our newsletter