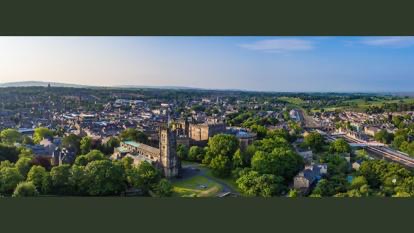 Lancaster Priory on Beyond Radio - 16/04/20
Just before we went into the shut in phase of this global health pandemic, Rev Canon Chris Newlands spoke at some length with Bryan Griffin from Beyond Radio. This interview falls into two parts and was recently broadcast on Bryan's Late Evening Culture Show.
Part 1 starts at 4.20 and covers some fascinating historical stories about our Priory Church. Part 2 at 14.30 is the information about the wonderful concerts and events that were to take place during April and May. Beyond Radio are fabulous supporters of the arts in our local area and you can hear Jocelyn Cunningham from Lancaster Arts on the same programme at 28.12.
Do give this a listen; it's a great programme and Lancaster Priory are delighted to support Bryan and his colleagues at Beyond Radio.
Please click here to listen
.
Sign up to our newsletter