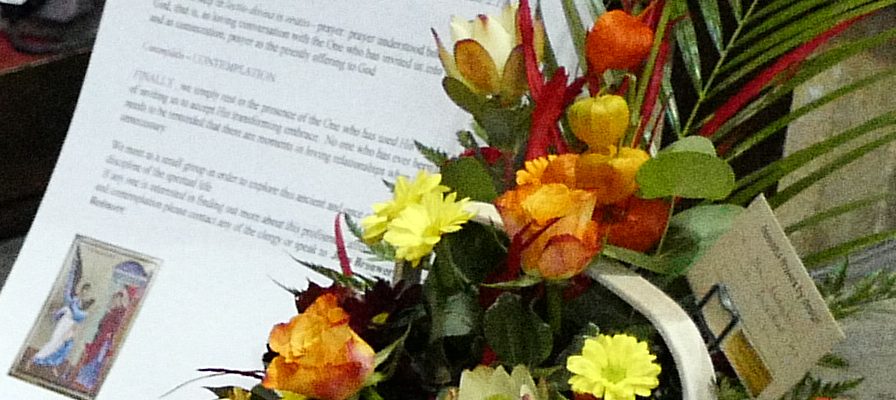 Harvest Weekend: 1-2 October 2016 - 01/10/16
Once again Priory Organisations are hard at work planning their Harvest displays. These will be put together in church during the morning of Saturday 1st October. In the afternoon, 2 – 5pm, we're holding an Open Day and in the next few days we'll be putting an invitation through every letterbox on the Marsh, including the new Luneside Estate, inviting residents from this important part of our parish to join us and see what we're about. Members of Priory Organisations will be on hand to welcome and explain what they do. Whilst all this is going on, a team of volunteers will be collecting groceries at Sainsbury's as part of our harvest offering. Then, in the evening, there will be our Harvest Barn Dance. It will be a great evening and a wonderful gathering-together of the Priory Family. Tickets are on sale after the service from members of the Social Committee.
If you are able, we would be grateful if you could bring a suitable gift to church anytime on Friday 30th September or during the morning on Saturday 1st October, to be included in the displays. We are also inviting all members of the congregation to bring a harvest offering to church (fruit, vegetables, tinned goods), preferably attractively presented, to be offered at the altar during the Eucharist on October 2nd. During the afternoon there will be the opportunity to view all the displays and enjoy a cup of tea and some music from the choir.
On Monday morning (2nd October) from 10.30am we shall be taking down the displays and making up harvests boxes to be delivered later to the housebound, local care homes, Mustard Seed and Olive Branch. We would be most grateful for volunteers to join us and help us with this.
It promises to be a busy weekend, but great fun. Thanks for your support.
Priory People
Sign up to our newsletter