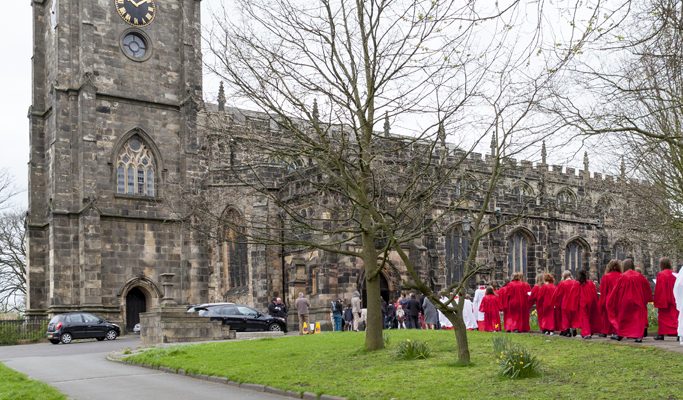 Great news a grant to repair our roof!! - 30/03/15
Lancaster Priory has received a grant of £88,700 from the Government to carry out urgent repairs to its roof. The grant was part of the "Listed Places of Worship Roof Repair Fund" which was set up by the Chancellor of the Exchequer who committed £15 million of funding in 2014. After a very significant demand from many places of worship, this grant was extended to a total of £55million available for necessary works to ensure that buildings were watertight and secure.
The ancient church of St Helen Overton also received a grant of £57,600 for the repair of its roof. In Lancashire a total of five churches have so far received grants from this fund.
Lancaster Priory is one of the most significant historical buildings in the northwest of England, but until now it has received no public money to support its repair and maintenance. The money will be used to prevent rain from entering the building through leaky joints in various places. Strategically placed buckets have, until now, been used to collect the rainwater that drips from the roof. The leaks occurred because of old flashings which have failed, along with rainwater hoppers and pipes, which have allowed rainwater to seep into the stonework. If left unattended this would have caused significant damage to the church building.
The Vicar of Lancaster, The Revd Chris Newlands said, "This is a very timely government initiative to support some of our finest buildings (not all of them are Church of England parish churches). Lancaster Priory has been a beacon of faith in the northwest for over a thousand years. This timely support will go a long way to ensuring that it can continue to fulfil that role for future generations."
The Priory has to find an additional £15,000 for this work to begin, and plans are in place for the work to begin as soon as the necessary permissions have been given, and hopes to complete the work by November 2015.
Sign up to our newsletter