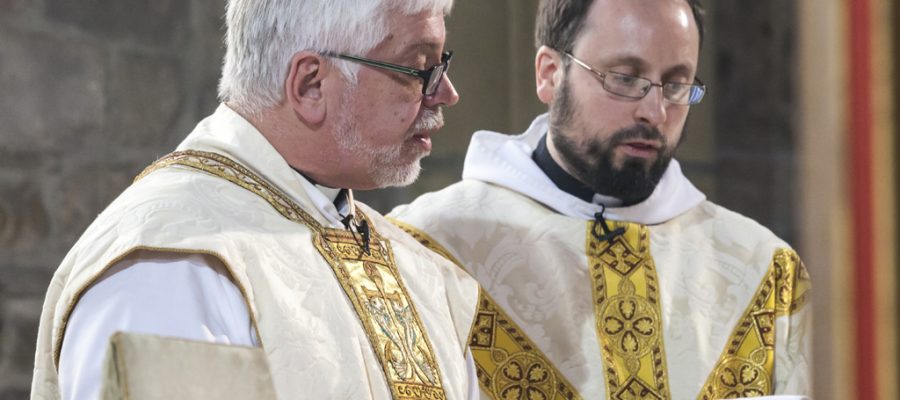 Congratulation to Joel - 15/12/14
We are delighted to announce that The Revd Dr Joel Love, currently Assistant Curate at Lancaster Priory Church has been appointed Vicar of Rochester (St Peter with St Margaret). This was announced this morning both in Lancaster Priory and in his new parish in Rochester. Joel will be with us in Lancaster until next April, and his last Sunday with us will be Easter Day.
We are confident that his new ministry will bring blessings to many, just as he has been a source of blessing during his four years here in Lancaster.
Joel has said, "This past week the Bishop of Rochester and the Chapter of Rochester Cathedral as joint patrons of the parish of Rochester, have formally invited me to become Vicar of the parish of Rochester St Peter and St Margaret. And I have accepted their offer. I would like to thank each and every one of you for your support and encouragement during my training in ministry over the past 3 and a half years."
The Revd Chris Newlands, Vicar of Lancaster said, "We are delighted to hear that Joel has been appointed to this important post as Vicar of Rochester. He has made a significant impact in his ministry here in Lancaster, and though we will be sad to see him leave, we know that his many and varied gifts will be well used in Rochester as he takes on the responsibility of leadership in this parish, and we pray that God will bless his ministry there, as he has blessed his curacy with us in Lancaster
Sign up to our newsletter