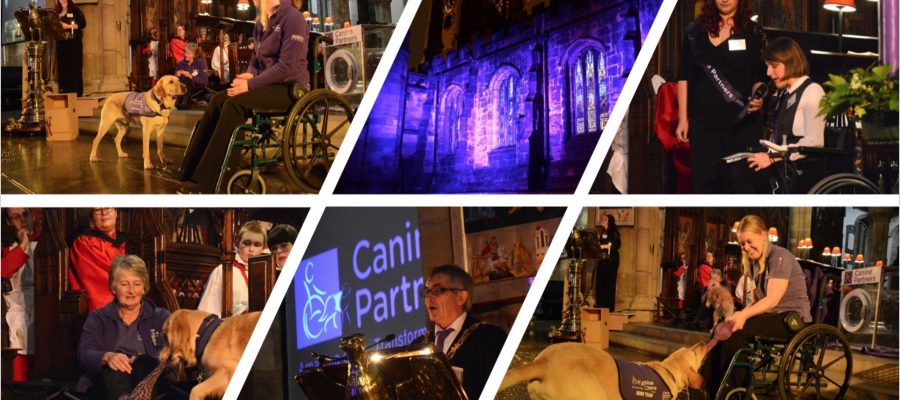 Canine Partners North West Carol Service - 20/12/18
Lancaster Priory was host to the Canine Partners North West Carol Service in December as part of the group's North West fundraising activities.
We are delighted that Canine Partners North West raised over £23,000 which means that as a result, Canine Partners are now able to create another partnership who will transform someone's life.  And … the puppy will be named 'Lancaster'; this really is the best Christmas present ever and you have helped make it happen!
The dogs in the church all seemed quite happy and unphased and their demonstration showed how amazing they truly are.  There were not may many dry eyes in the house after Natalie's inspirational and moving talk; she is a truly remarkable person and such a wonderful ambassador for Canine Partners.
So many heartfelt thanks again on behalf of Canine Partners and have a very Merry Christmas and Happy New Year!
Sign up to our newsletter