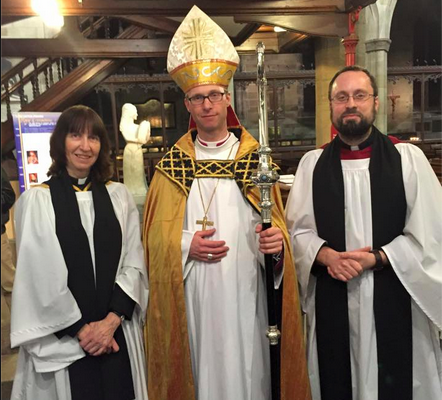 Bishop Philip North - 16/02/15
Bishop Philip North on his first visit to Lancaster Priory on Sunday 15th February at Choral Evensong at 6.30 pm.
He gave the final blessing at the end of the service.
He will have been installed as Bishop of Burnley on the previous day, Saturday 14th in Blackburn Cathedral.
Sign up to our newsletter