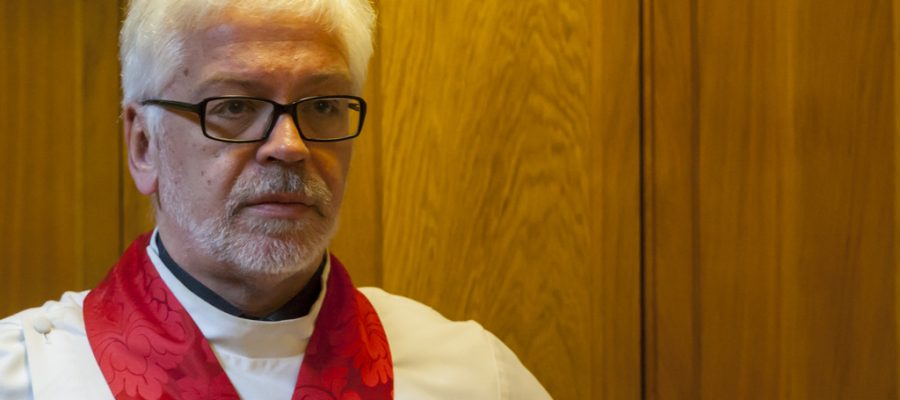 A word from our Vicar - 22/11/14
It's coming up to "my busy time of year" I am being told. If I had a pound for every time I heard that, we'd be able to write off our parish deficit at a stroke!
But, undeniably, the season of Christmas is approaching. I lost count of the early sightings of Christmas trees this year – I swear it is getting earlier every year! But perhaps I'm mellowing as the years advance, but I've not been quite as annoyed at the early trees and "Book Early For Christmas" signs as in years past. Everyone prepares themselves for a major event in their own way. Some people start well in advance. (I know someone who buys their Christmas cards in the Boxing Day sales!) I, on the other hand, like to snap up the real last minute bargains that are to be had at around 4.30pm on Christmas Eve. If the Christingle Service doesn't go on too long (and it shouldn't, as I usually take it!) that gives me enough time to get down town for a last minute bargain or two.
It's all about how we prepare, a countdown to a special event. 10 more sleeps till a holiday. A specially dedicated website tells me that as I write this, there are precisely 41 days, 6 hours and 18 minutes of shopping hours left till Christmas. Whether we are preparing for Christmas by making sure that we have bought the perfect present for a loved one, or by carefully following the liturgical calendar's Sundays before Advent, then the Sundays of Advent and following the appropriate readings and prayers – I hope that we will all take the time to make certain we are ready for a very special celebration.
But can I offer one particular suggestion as to how we may celebrate the birth of Jesus? We are all only too aware of the world's problems, the appalling violence in the Middle East and many other countries across the world. Apart from prayer there is little we can do to change the course of world events. But let us focus on what we can do, rather than what we can't do, and seek to heal wounds and make peace wherever we can: within our family, in our community, in our place of work or rest. This act of peace-making and reconciliation would be a wonderful way of preparing our hearts and minds to celebrate that great feast of Christmas, as the Lord of love and peace comes down at Christmas to  bind up the broken-hearted, and give healing to a lost and broken world. I can't think of a better way to prepare for Christmas!
May God's love be with you in the preparation for, and celebration of Our Lord's birth at Christmas.
Sign up to our newsletter