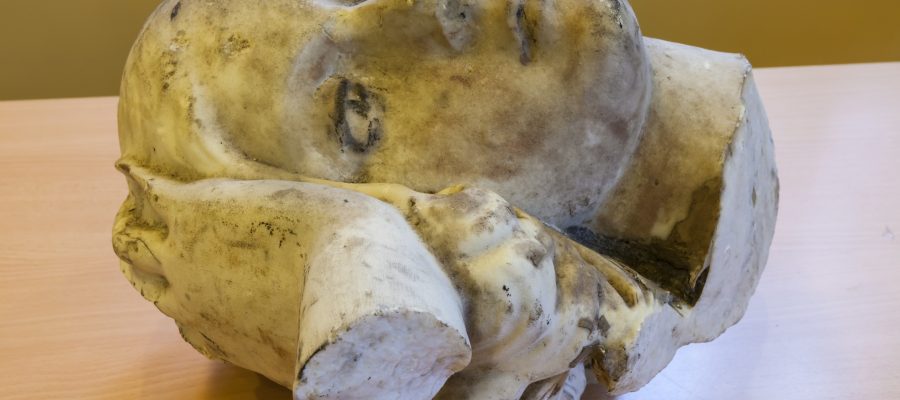 Making a head start on monument restoration - 03/03/15
Lancaster Priory is putting in a bid for more than half a million pounds from the Heritage Lottery Fund to restore a series of Listed monuments in its historic churchyard.
If the bid is a success, the 'headless lady' Anne Rothwell would be restored. The head, which is in storage at the Priory, could be reattached.
As well as the 'headless lady', the sundial and steps for mounting a horse near the Priory's main door are also in need of restoration work, along with the steps leading up to the Priory and the "theatre" in the churchyard.
The Heritage Lottery Fund bid is being put together in association with Green Close, Lancashire County Council and Lancaster City Council, as part of the Beyond the Castle project.
Chris Newlands, Vicar of Lancaster, said: "Our bid is a significant sum of money to enable all of this work to be carried out in a way which will help both to preserve and tell the story of Lancaster's social history.
"Sadly age has taken its toll and these listed monuments are now at risk. The task of restoration will be both long and costly, but this is an important step in ensuring their preservation.
"These monuments in Lancaster Priory Churchyard have a long history, and are much admired by the many visitors who come to visit the Castle and Priory, as well as the view over Morecambe Bay."
Sign up to our newsletter