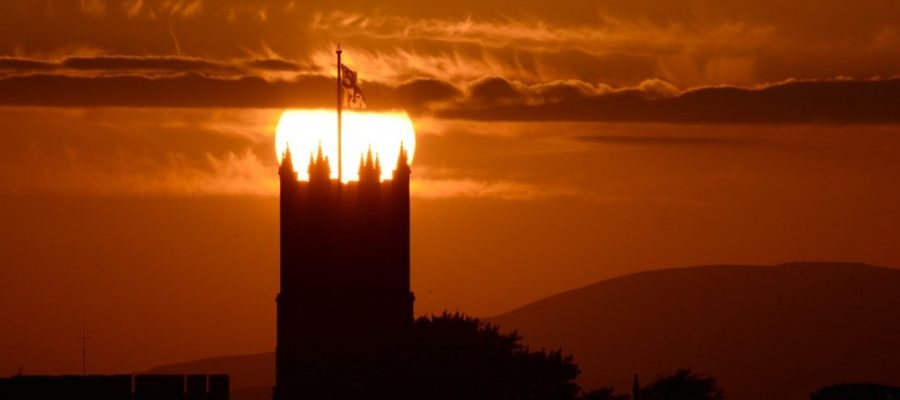 Lancaster Priory Tower Appeal
TOWERING CHALLENGE FOR A LANCASTER LANDMARK
Time is of the essence to repair one of Lancaster's most historic landmarks.
Lancaster Priory Church has launched a fundraising campaign to make essential repairs to the clock tower.
Built in 1759, it is one of the finest church towers anywhere in the country. Its bells have heralded important national events, weddings and services and the chimes of its clock have marked the passage of time for locals and visitors alike.
But being on a hill open to the elements of Morecambe Bay, the Grade 1 listed tower has succumbed to centuries of wind and driving rain and is in a poor state of repair.
Mortar which binds the stonework together is breaking up and falling out and water is getting in through the cracks. The tower's interior is damp and the frame from which the ten bells are suspended is rusting. The wooden window frames and louvres high on the tower are rotting too.
The necessary repairs will cost £110,000 which the Priory hopes to raise before another winter sets in.
Vicar of Lancaster, Canon Chris Newlands, said: "The Priory is an exceptional building inside and out, and important to the city and wider community. The tower is in a poor state and we are anxious to get the work done to avoid yet another winter."
Donations can be made at the church or via a JustGiving page.
People can also sponsor a stone for £10 in memory of a relative or friend. Names will be entered into a special book and sponsors will receive a certificate. Anyone interested can speak to a staff member at the church or email churchwarden1@gmail.com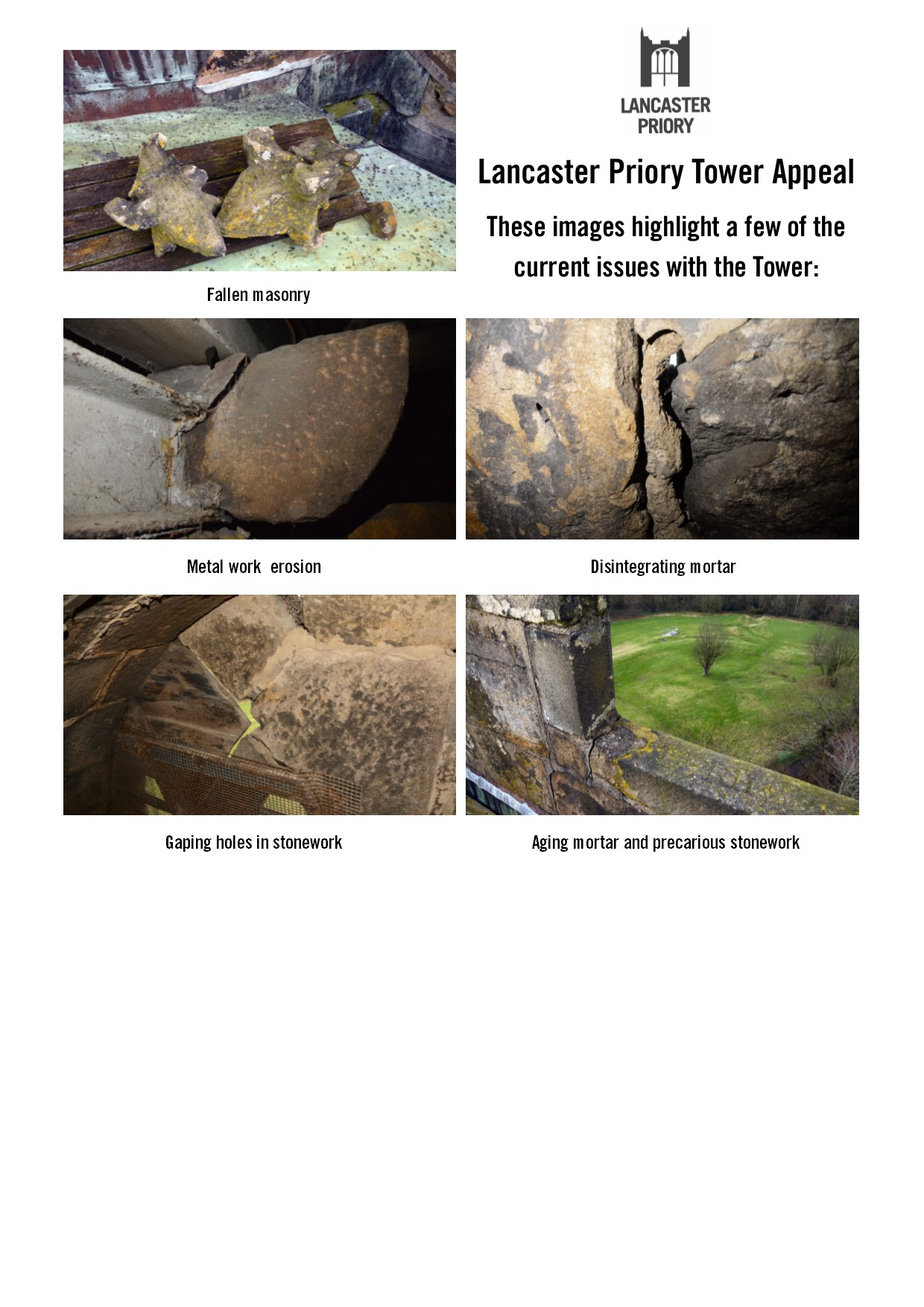 Sign up to our newsletter