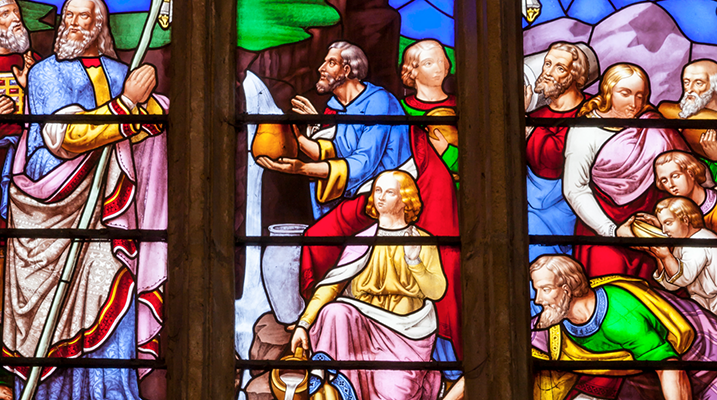 Prayer
PRAYERS FOR PEACE AND REST IN GOD'S LOVE
Lord, help me to relax.
Take from me the tension
that makes peace impossible.
Take from me the fears
that do not allow me to venture.
Take from me the worries
that blind my sight.
Take from me the distress
that hides your joy.
Help me to know
that I am with you,
that I am in your care,
that I am in your love,
that you and I are one.
(A prayer of David Adam in 'The Open Gate') 
Lord of love,
Help me to love,
To practise compassion,
To let go of anger and resentment.
I trust your mercy and your love.
I trust your command to love our neighbour, friend and enemy alike.
Give me the grace to soften any bitterness in my heart,
And to see all your children as beloved by you.
(A prayer of Andy Otto, Jesuit Prayer app)
With all my heart and soul, O God,
I thank thee that, in all the changes
and chances of this mortal life,
I can look up to thee, and cheerfully resign my will to thine.
I have trusted thee, O Father, with myself;
my soul is in thy hand, which I verily believe thou wilt preserve from all evil;
my body, and all that belongs to it are of much less value.
I do therefore, with as great security as satisfaction,
trust all I have to thee.
I am persuaded that neither tribulation, nor anguish, nor persecution,
nor famine, nor nakedness, nor peril, nor sword,
nor death, which I may fear,
nor life, which I may hope for,
nor things present, which I may feel,
nor things to come, which I may apprehend,
shall ever prevail so far over me,
as to make me not to resign my will entirely to thee.
Amen
(A prayer of Thomas Wilson, 1663-1755)
Lord, help me to live this day, quietly, easily.
To lean upon thy great strength, trustfully, restfully.
To wait for the unfolding of thy will, patiently, serenely.
To meet others, peacefully, joyously.
To face tomorrow, confidently, courageously.
(A prayer of St. Francis of Assisi)
Lord, grant us faith
the mother of love
and love
the mother of peace
and peace
the mother of blessedness
now and forever.
(A prayer of Eric Milner-White)
That Your love goes deeper than my sins and failings, and transforms me –
Jesus, I trust in you.
That not knowing what tomorrow brings is an invitation to lean on You –
Jesus, I trust in you.
That You will not leave me orphan, that You are present in Your Church –
Jesus, I trust in you.
That Your plan is better than anything else –
Jesus, I trust in you.
That You always hear me and, in Your goodness, always respond to me –
Jesus, I trust in you.
That You give me the grace to accept forgiveness and to forgive others –
Jesus, I trust in you.
That You give me all the strength I need for what is asked –
Jesus, I trust in you.
That my life is a gift –
Jesus, I trust in you.
That You will teach me to trust You –
Jesus, I trust in you.
That You are my Lord and my God –
Jesus, I trust in you.
That I am Your beloved one –
Jesus, I trust in you.
Amen.
(From 'A Litany of Trust' by Sr. Faustina Maria Pia, Sister of Life)
Prince of Peace, give me grace not be anxious about anything,
instead in every situation, by prayer and petition, with thanksgiving,
to present my requests to You.
Give me grace not let fear or worry consume my life,
but to wait patiently for Your peace.
The peace that comes from You, transcends all understanding,
and will guard my heart and mind.
Give me grace to feel that peace and to remain patient.
Amen.
(Based on a prayer of David Hart, using Philippians 4:6-7)
Awena Carter
References:
David Adam, The Open Gate. 1994 and 2006, London: SPCK
Eric Milner-White and GW Briggs, Daily Prayer. 1941, Oxford: Oxford University Press
The Sisters of Life (www.sistersoflife.org)
WHAT IS PRAYER?
Prayer is an essential part of Christian living, and when we turn our attention to God we find him already waiting and welcoming us, always.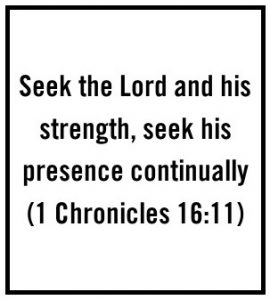 There is no right or wrong way to pray, and we can pray communally and privately, aloud or in silence, with traditional words or spontaneously, or indeed without any words. God knows better than ourselves what we need and wants to guide us to the life he intended for us, in which we can find the fullness of joy and peace. Prayer does not require any particular preparation, but it may be helpful for example to take a couple of deep breaths and sit in a comfortable position in order to still our mind and focus on God's presence. Prayer is a two-way conversation, and we can aim to listen to the movements of God in our life.
The Spirit helps us in our weakness;
for we do not know how to pray as we ought,
but that very Spirit intercedes with sighs too deep for words.
And God, who searches the heart, knows what is the mind of the Spirit,
because the Spirit intercedes for the saints according to the will of God.
(Romans 8:26-27)
AT LANCASTER PRIORY
We live stream some services each week via Lancaster Priory's  Facebook page. Please click here to see the latest details.
Please click here to view this month's Calendar of Prayer Jan 22
PRAYER RESOURCES
The Church of England website has information for beginners as well as other resources through the Prayer and Worship menu, including links to apps and prayers for different life situations: https://www.churchofengland.org/prayer-and-worship/learning-pray
An article written by our Bishop Julian and leaflets about different traditions from The Diocese of Blackburn : https://www.blackburn.anglican.org/prayer-resources 
Blackburn Diocese posts weekly videos with messages from senior clergy, which are excellent and worth watching, as well as worship services on their YouTube channel.
Pray As You Go short daily podcasts: https://pray-as-you-go.org/ available also as an app. Explore the website menu for retreat series, Lectio Divina, the Examen prayer at the end of the day and reflections for significant times in life.
Thy Kingdom Come is a global prayer movement, and here are countless videos dealing with different aspects of prayer: https://www.thykingdomcome.global/videos
For those who are grieving:
https://www.churchofengland.org/life-events/funerals/after-funeral/journey-through-grief
https://www.churchofengland.org/life-events/funerals/prayers
https://www.faithandworship.com/prayers_mourning.htm
Sign up to our newsletter