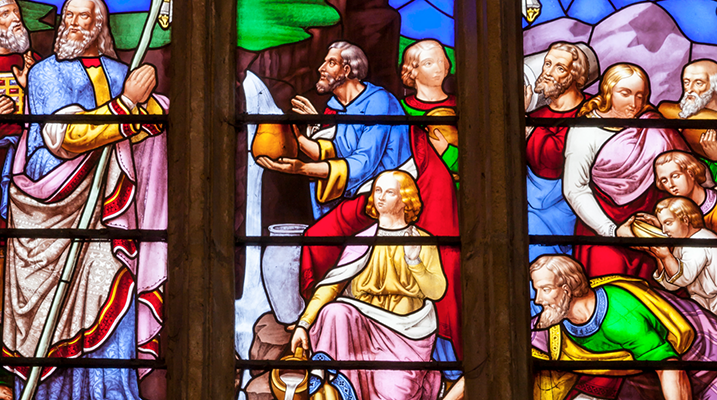 Prayer
PRAYERS TO THE HOLY SPIRIT OF GOD FOR THE GRACE OF HOLINESS
Breathe in me O Holy Spirit,
that my thoughts may all be holy.
Act in me O Holy Spirit, `
that my work, too, may be holy.
Draw my heart O Holy Spirit,
that I love but what is holy.
Strengthen me O Holy Spirit,
to defend all that is holy.
Guard me, then, O Holy Spirit,
that I always may be holy.
(A prayer of St. Augustine of Hippo)
We worship you, mysterious Holy Spirit of God.
We may only guess, as best we can,
who you are for us.
We call you by human names and words
so that we need not be entirely silent.
We open up our hearts to receive you
that we may learn how deeply
and invisibly you are present everywhere.
You are the air we breathe,
the distance we gaze into,
the space that surrounds us.
We pray to you, Spirit of God, creator,
complete the work you have begun,
prevent the evil we are capable of doing
and inspire us towards what is good.
(A prayer of Huub Oosterhuis)
May it please the supreme and divine Goodness
to give us all abundant grace
ever to know his most holy will
and perfectly to fulfil it.
(A prayer of St. Ignatius of Loyola)
The holy God encircle you and keep you safe;
The mighty God defend you from dangers;
The loving God give you his peace.
(A prayer of David Adam)
O blessed Spirit,
the source of all life and all holiness,
enlighten my eyes that I may know thee,
give me grace that I may love thee;
that knowing and loving thee
I may both seek and find thee,
and in thy light may live for ever.
(A prayer of Malcolm Playfoot)
JEU D'ESPRIT
Flame dancing Spirit, come,
Sweep us off our feet and
Dance us through our days.
Surprise us with your rhythms,
Dare us to try new steps, explore
New patterns and new partnerships.
Release us from old routines,
To swing in abundant joy
And fearful adventure.
And in the intervals,
Rest us,
In your still centre.
(Ann Lewin)
O God, the Creator and Father of all humankind,
who by the Holy Spirit
hast made a diversity of people one
in the confession of thy name:
Lead us, we beseech thee, by the same Spirit
to display to the whole earth
one mind in belief
and one passion for righteousness;
through Jesus Christ out lord.
(Gregorian, translated by Eric Milner-White)
May God himself, the God who makes everything holy and whole, make you holy and whole, put you together — spirit, soul, and body — and keep you fit for the coming of our Master, Jesus Christ. The One who called you is completely dependable. If he said it, he'll do it!
The amazing grace of Jesus Christ be with you!
1 Thessalonians 5: 23-24,28, The Message
Awena Carter
References:
David Adam, The Open Gate. 1994 and 2006, London: SPCK
Malcolm L Playfoot, A St Francis Prayer Book. 1941, London: SPCK
Eric Milner-White and GW Briggs, Daily Prayer. 1941, Oxford: Oxford University Press
Ann Lewin, Candles and Kingfishers: Reflections on the journey. 1993, ISBN 0 9512982 3 2
The Message (MSG) Copyright © 1993, 2002, 2018 by Eugene H. Peterso
WHAT IS PRAYER?
Prayer is an essential part of Christian living, and when we turn our attention to God we find him already waiting and welcoming us, always.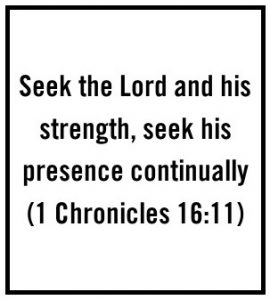 There is no right or wrong way to pray, and we can pray communally and privately, aloud or in silence, with traditional words or spontaneously, or indeed without any words. God knows better than ourselves what we need and wants to guide us to the life he intended for us, in which we can find the fullness of joy and peace. Prayer does not require any particular preparation, but it may be helpful for example to take a couple of deep breaths and sit in a comfortable position in order to still our mind and focus on God's presence. Prayer is a two-way conversation, and we can aim to listen to the movements of God in our life.
The Spirit helps us in our weakness;
for we do not know how to pray as we ought,
but that very Spirit intercedes with sighs too deep for words.
And God, who searches the heart, knows what is the mind of the Spirit,
because the Spirit intercedes for the saints according to the will of God.
(Romans 8:26-27)
AT LANCASTER PRIORY
We live stream some services each week via Lancaster Priory's  Facebook page. Please click here to see the latest details.
Please click here to view this month's Calendar of Prayer Oct 22
PRAYER RESOURCES
The Church of England website has information for beginners as well as other resources through the Prayer and Worship menu, including links to apps and prayers for different life situations: https://www.churchofengland.org/prayer-and-worship/learning-pray
An article written by our Bishop Julian and leaflets about different traditions from The Diocese of Blackburn : https://www.blackburn.anglican.org/prayer-resources 
Blackburn Diocese posts weekly videos with messages from senior clergy, which are excellent and worth watching, as well as worship services on their YouTube channel.
Pray As You Go short daily podcasts: https://pray-as-you-go.org/ available also as an app. Explore the website menu for retreat series, Lectio Divina, the Examen prayer at the end of the day and reflections for significant times in life.
Thy Kingdom Come is a global prayer movement, and here are countless videos dealing with different aspects of prayer: https://www.thykingdomcome.global/videos
For those who are grieving:
https://www.churchofengland.org/life-events/funerals/after-funeral/journey-through-grief
https://www.churchofengland.org/life-events/funerals/prayers
https://www.faithandworship.com/prayers_mourning.htm
Sign up to our newsletter