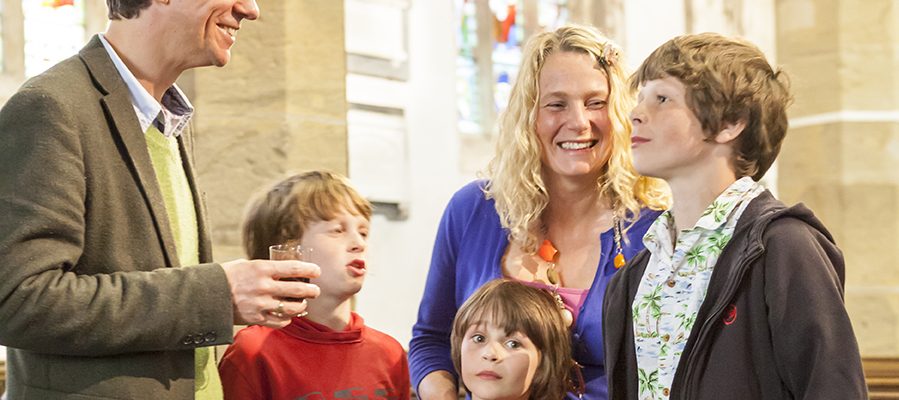 Community
Community is at the heart of what we do. So, as well as our regular weekly services, we serve our parish and our local community with a large number of baptisms, weddings, and funerals.
We seek to deepen our friendships and build relationships with new people by sharing tea and coffee at the back of Church after the 10am service on Sundays.
Volunteers
Volunteers help to keep our Church open during weekdays and also on Sunday afternoons, as well as staffing our gift shop. They help to welcome and inform visitors to our Church and make many of our events and services possible.
Charitable Activities
Our charity work is supported by kind volunteers from our Church and we also take charitable collections at the end of weddings and on other special occasions throughout the year. Our activities currently focus on :
Olive Branch, an ecumenical charity also working with homeless local people.
North-west Air Ambulance, St John's Hospice, Christian Aid, and other organisations.
There is a monthly stall on Sunday's before and after the 10 am service where a wide range of Fairtrade goods are available. Orders can also be placed through the registered Traidcraft Rep.
Children's Society we raise money for them through our Christingle collection.
Community groups
The Mothers' Union is an active group and they help with baptisms and pastoral visiting.
The Tuesday Group meets on the first Tuesday of each month and is an active and enjoyable group for women of all ages. There is a very varied programme of speakers and events. The group is always generous in its charitable giving.
PAAWS (Priory All Ages Walkers) is, as its name suggests, a group which – usually on a monthly basis – organises walks suitable for all ages and abilities. New walkers are always welcome..
The Sanctuary Guild is active and creative group who work on practical projects, such as, the making of our splendid Stations of the Cross.
There are informal social occasions throughout the year, such as drinks after services or choral events, and for choir parents or adult members of the choir at the pub after practices or Evensong. Some people also go for lunch together after the 10am Priory Eucharist on a Sunday.
The Priory employs a Community Worker to be involved in the life of the Parish, so that the love of God can be seen throughout the area. The work is very varied but includes leading the Carer and Toddler group at St Thomas More Community Room, volunteering at the Marsh Community Centre, visiting the house bound and working with Schools to support parents and children. If you would like to know more about any of the groups please contact Katie HERE
Sign up to our newsletter