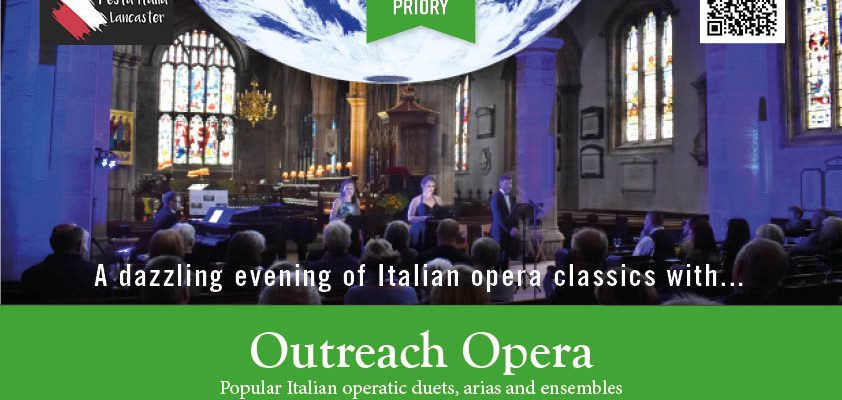 Outreach Opera: 7.30pm 20th May 2023 - 18/03/23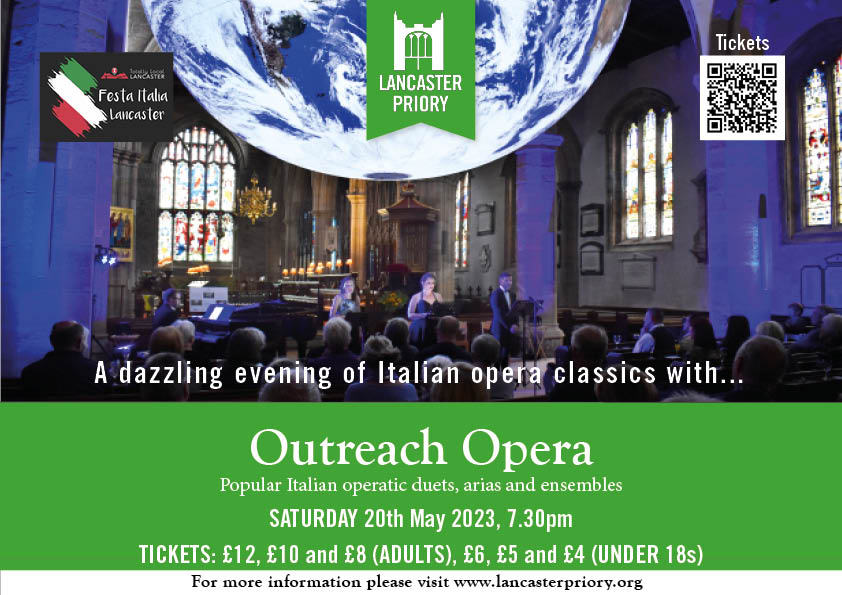 Join Outreach Opera as they toast (Brindisi style) to opera's greatest music. They'll visit the heartache and tragedy of Puccini's La Bohéme, the determination of Turandot's Prince Calaf, and not forgetting music from Mozart's head scratching, plot thickening classic, Le Nozze di Figaro. Whether you are an opera fan, or a first timer, there is something for listeners old and new to enjoy.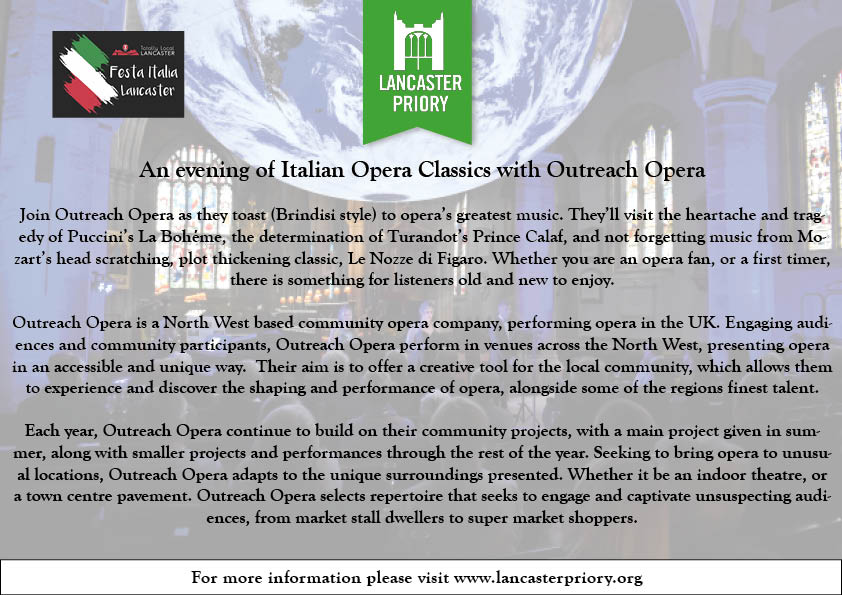 Tickets: £12, £10, £8 (ADULTS) £6, £5, £4 (UNDER 18s).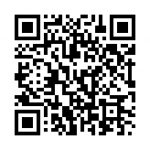 Sign up to our newsletter