Leeds Pop Choir Concert (March 4th 2023) - 06/01/23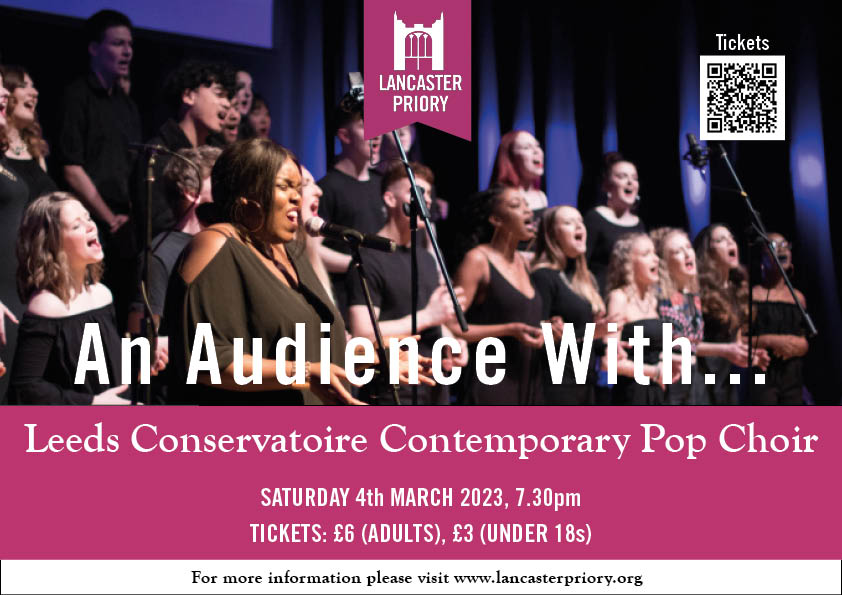 An Audience with Leeds conservatoire Contemporary Pop Choir.
Saturday 4th March 2023, 7.30pm
Tickets: £6 (Adults), £3 (Under 18s)
QR Code for bookings at the bottom of this post.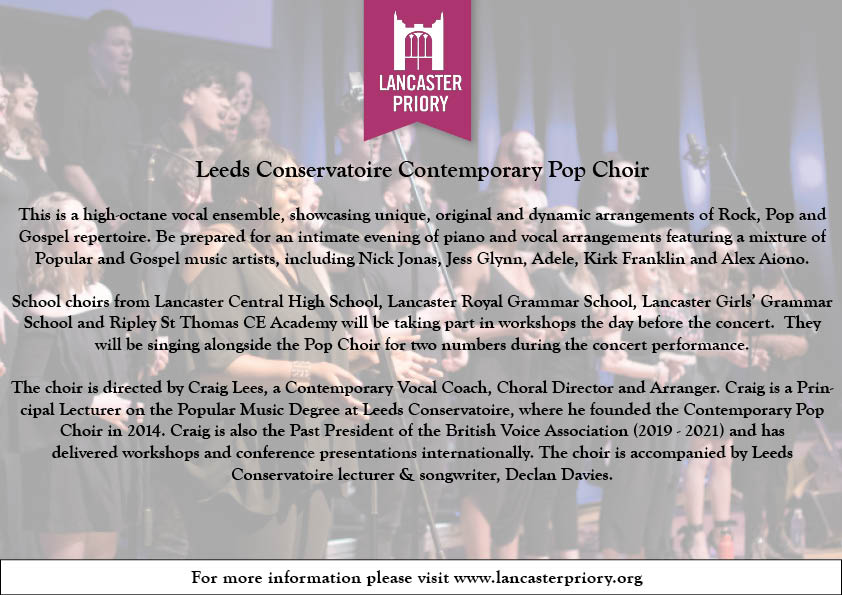 Leeds Conservatoire Contemporary Pop Choir
This is a high-octance vocal ensemble, showcasing unique, original and dynamic arrangements of Rock, Pop and Gospel repertoire.  Be prepared for an intimate evening of piano and vocal arrangements featuring a mixture of Popular and Gospel music artists, including Nick Jonas, Jess Glynn, Adele, Kirk Franklin and Alex Aiono.
School choirs from LAncaster Central High School, Lancaster Royal Grammar School, Lancaster Girls Grammar School and Ripley St Thomas CE Academy will be taking part in workshops the day before the concert.  They will be singing alongside the Pop Choir for two numbers during the concert performance.
The choir is directed by Craig Lees, a Contemporary Vocal Coach, Choral Director and Arranger.  Craig is a Principal Lecturer on the Popular Music Degree at Leeds Conservatoire, where he founded the Contemporary Pop Choir in 2014. Craig is als the past President of the British Voice Association (2019-2021) and has delivered workshops and conference presentations internationally.  The choir is accompanied by Leeds Conservatoire lecturer and songwriter, Declan Davies.
Please use the following QR code to book tickets.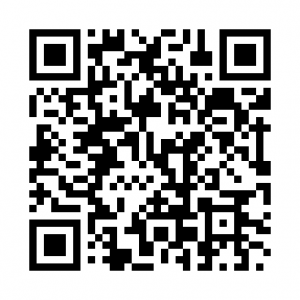 Sign up to our newsletter