Coffee Concert: Saturday 14th January, Tosin Akindele (Facing the Past) - 06/01/23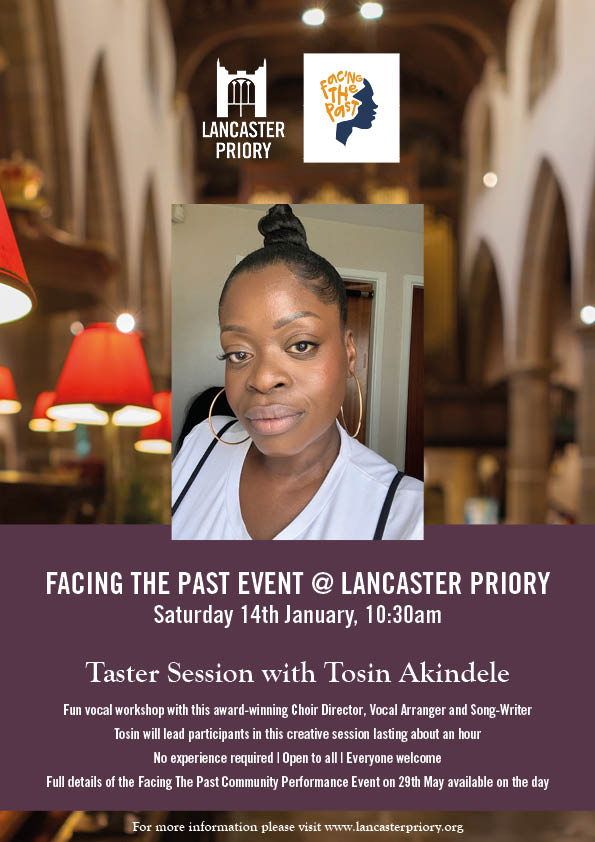 Facing the Past Event at Lancaster Priory.
Saturday 14th January, 10.30am.
Taster Session with Tosin Akindele
Fun vocal workshop with this award-winning Choir Director, Vocal Arranger and Song-Writer.
Tosin will lead participants in this creative session lasting aout an hour.
No experience required, Open To all, Everyone Welcome.
Fill details of the Facing the Past Community Performance Event on 29th May 2023 will be available on the day.
Sign up to our newsletter