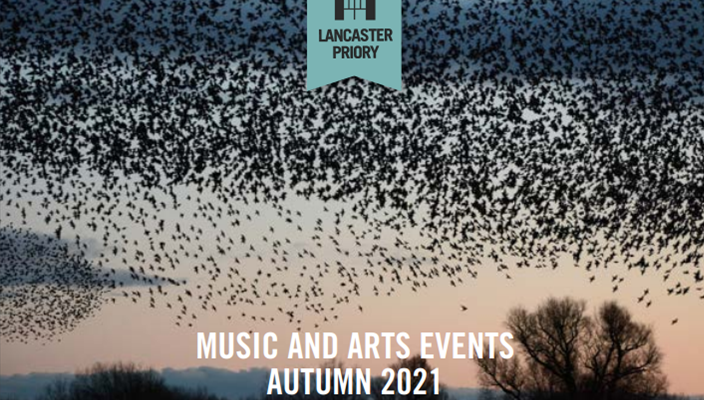 AUTUMN 2021 – OUR AUTUMN EVENTS - 02/09/21
Autumn 2021 is packed with art, music and community events. It is also the first months of my ministry as Vicar
of Lancaster and I am hoping to meet as many people as possible as I get to know the church and city.
The Priory has been a place of gathering, a place of worship and community for almost a thousand years. As well as
the special services highlighted in this booklet, you can find music, community and the Vicar at the regular services.
To download the booklet please click the link: Priory Autumn events booklet 2021
So this autumn we invite you to join us through a wonderful
series of events and services. There is something for
everyone and we'd love to see you.
The Revd Leah Vasey-Saunders
Vicar of Lancaster
Sign up to our newsletter