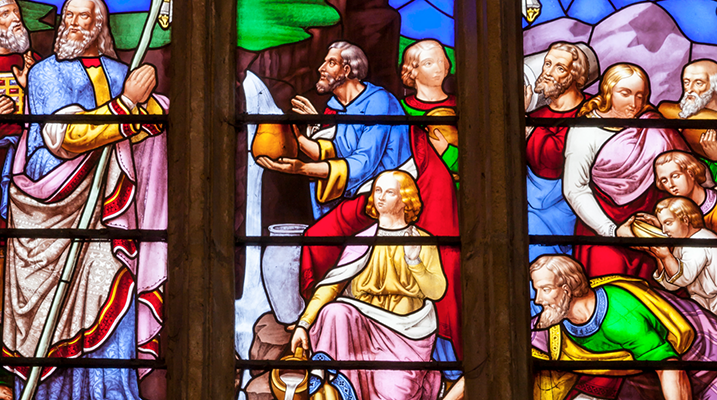 Prayer
CHRIST'S RESURRECTION BRINGS US HOPE
Christ of the Ester morning,
hope is one of your best gifts to us
so teach us to give hope to others.
(A prayer from Brazil)
O God, the living God,
who hast given us a living hope
by the resurrection of Jesus Christ from the dead:
Grant that we, being risen with him,
may seek the things which are above,
and be made partakers of life eternal;
through the same Jesus Christ our Lord.
(Based on 1 Peter 1:3 RSV and Colossians 3:1 RSV)
Risen Christ come,
Raise the fallen,
Strengthen the weak,
Support the weary,
Give peace to the troubled,
Comfort the anxious,
Uplift all who are down,
Give wholeness and healing.
Be with us now and forever.
Risen Christ come, now and forever
(A prayer of David Adam)
As surely as the seasons unfold
And Spring follows Winter,
So sure is your love steadfast
O God
As burns, released from Winter bondage
Leap joyously in the sea,
melt our frozen hearts
That we may worship you.
As buds uncurl
And flowers open their faces to the sun,
Turn us to the light and warmth
Of your presence.
(A prayer of Kate McIlliga, Jesuit Prayer app))
I rise up clothed in the strength of Christ.
I shall not be imprisoned, I shall not be harmed,
I shall not be down-trodden, I shall not be left alone,
I shall not be tainted, I shall not be overwhelmed.
I go clothed in Christ's white garments,
I go freed to weave Christ's patterns,
I go loved to serve Christ's weak ones,
I go armed to rout out Christ's foes.
(From A Celtic Eucharist, Community of Aiden and Hilda)
Easter Dawn
He blesses every love that weeps and grieves
And now he blesses hers who stood and wept
And would not be consoled, or leave her love's
Last touching place, but watched as low light crept
Up from the east. A sound behind her stirs
A scatter of bright birdsong through the air.
She turns, but cannot focus through her tears,
Or recognise the Gardener standing there.
She hardly hears his gentle question, 'Why,
Why are you weeping?', or sees the play of light
That brightens as she chokes out her reply,
'They took my love away, my day is night.'
And then she hears her name, she hears Love say
The Word that turns her night, and ours, to Day.
(Malcolm Guite)
Love's redeeming work is done;
fought the fight, the battle won:
lo, our Sun's eclipse is o'er,
lo, he sets in blood no more.
Lives again our glorious King;
where, O death, is now thy sting?
dying once, he all doth save;
where thy victory, O grave?
Hail the Lord of earth and heaven!
Praise to thee by both be given:
Thee we greet triumphant now;
hail, the Resurrection Thou!
(Charles Wesley)
Awena Carter
References:
Eric Milner-White and GW Briggs, Prayer: 'O God the Living God', in Daily Prayer, 1941 Oxford:
Oxford University Press
Scripture quotations are from The Revised Standard Version of the Bible copyright © 1946, 1952 and 1971 by the Division of Christian Education of the National Council of Churches in the USA. Used by permission. All Rights Reserved.
Malcolm Guite, Easter Dawn, in Sounding the Seasons: Seventy sonnets for the Christian year, 2012 Norwich: The canterbury Press.
Lancaster Priory's copyright licence:
© The Archbishops Council Copyright licence and Music Reproduction Licence number M267952
WHAT IS PRAYER?
Prayer is an essential part of Christian living, and when we turn our attention to God we find him already waiting and welcoming us, always.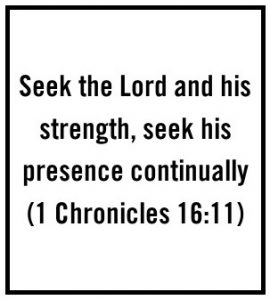 There is no right or wrong way to pray, and we can pray communally and privately, aloud or in silence, with traditional words or spontaneously, or indeed without any words. God knows better than ourselves what we need and wants to guide us to the life he intended for us, in which we can find the fullness of joy and peace. Prayer does not require any particular preparation, but it may be helpful for example to take a couple of deep breaths and sit in a comfortable position in order to still our mind and focus on God's presence. Prayer is a two-way conversation, and we can aim to listen to the movements of God in our life.
The Spirit helps us in our weakness;
for we do not know how to pray as we ought,
but that very Spirit intercedes with sighs too deep for words.
And God, who searches the heart, knows what is the mind of the Spirit,
because the Spirit intercedes for the saints according to the will of God.
(Romans 8:26-27)
AT LANCASTER PRIORY
Currently during the Corona virus outbreak all gatherings at church are suspended, but we stream Morning Prayer during the week at 9.30 am and the 10 am Service on Sundays on Lancaster Priory's  Facebook page.
Please click here to view this month's Calendar of Prayer March 21 / Calendar of Prayer Apr 21
PRAYER RESOURCES
The Church of England website has information for beginners as well as other resources through the Prayer and Worship menu, including links to apps and prayers for different life situations: https://www.churchofengland.org/prayer-and-worship/learning-pray
An article written by our Bishop Julian and leaflets about different traditions from The Diocese of Blackburn : https://www.blackburn.anglican.org/prayer-resources 
Blackburn Diocese posts weekly videos with messages from senior clergy, which are excellent and worth watching, as well as worship services on their YouTube channel.
Pray As You Go short daily podcasts: https://pray-as-you-go.org/ available also as an app. Explore the website menu for retreat series, Lectio Divina, the Examen prayer at the end of the day and reflections for significant times in life.
Thy Kingdom Come is a global prayer movement, and here are countless videos dealing with different aspects of prayer: https://www.thykingdomcome.global/videos
For those who are grieving:
https://www.churchofengland.org/life-events/funerals/after-funeral/journey-through-grief
https://www.churchofengland.org/life-events/funerals/prayers
https://www.faithandworship.com/prayers_mourning.htm
Sign up to our newsletter