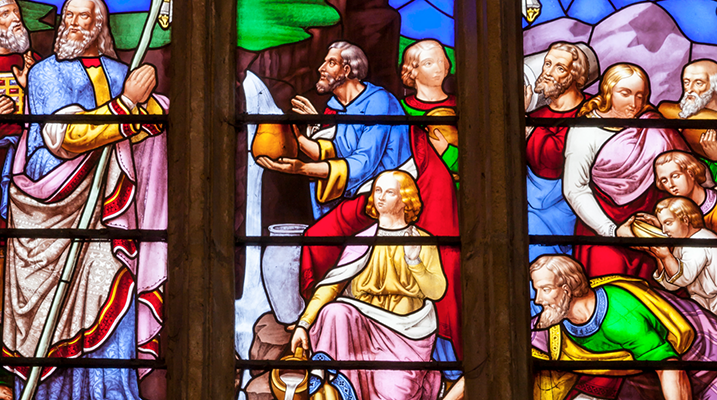 Prayer
PRAYERS FOR STRENGTH, COURAGE AND CHEERFULNESS.
God the Father, grant us your strength
God the Son, grant us your courage,
God the Holy Spirit, grant us your joy.
O Holy Three,
in all that we do,
in all that happens,
in all that we suffer,
grant us the spirit of cheerfulness.
O God Who makest cheerfulness the companion of strength,
but apt to take wings in time of sorrow,
we humbly beseech Thee that if, in Thy sovereign wisdom,
Thou sendest weakness, yet for Thy mercy's sake
deny us not the comfort of patience.
Lay not more upon us, O Heavenly Father,
than Thou wilt enable us to bear;
and, since the fretfulness of our spirits
is more hurtful than the heaviness of our burden,
grant us that heavenly calmness
which comes of owning Thy hand in all things,
and patience in the trust that Thou doest all things well.
Amen
(A prayer of Revd Rowland Williams, 1818-1870)
Jesus, teacher and model of love, give me courage
to embrace, with an open heart, all that you taught.
Help me to trust in your authority
and to love others with the same humble, compassionate love
that you demonstrated in word and deed.
I ask this in your most Holy Name.
Amen.
(A prayer of Justin Prom, SJ, Jesuit Prayer app)
You call us from our settled ways, O God,
out of old habits and rutted traditions.
You call us into the land of promise,
to new life and new possibilities.
Make us strong to travel the road ahead.
Deliver us from false security and comfort,
desire for ease and uninvolved days.
Let your Word and Spirit dwell in us
that your will may be fulfilled in us
for the well-being and shalom of all.
Amen.
(A Mozarabic Prayer, 700 C.E)
O Jesus, I have promised
To serve thee to the end;
Be thou forever near me,
My Master and my friend;
I shall not fear the battle
If thou art by my side,
Nor wander from the pathway
If thou wilt be my guide.
John Ernest Bode
But now thus says the Lord, he who created you, O Jacob, he who formed you, O Israel: Do not fear, for I have redeemed you; I have called you by name, you are mine. When you pass through the waters, I will be with you; and through the rivers, they shall not overwhelm you; when you walk through fire you shall not be burned, and the flame shall not consume you. For I am the Lord your God, the Holy one of Israel, your Saviour.
(Isaiah 43: 1-3a, New Revised Standard Version)
 Awena Carter
The Scripture quotation is from The New Revised Standard Version of the Bible copyright © 1989 by the Division of Christian Education of the National Council of Churches in the USA. Used by permission. All Rights Reserved
© The Archbishops Council Copyright licence and Music Reproduction Licence number M267952
WHAT IS PRAYER?
Prayer is an essential part of Christian living, and when we turn our attention to God we find him already waiting and welcoming us, always.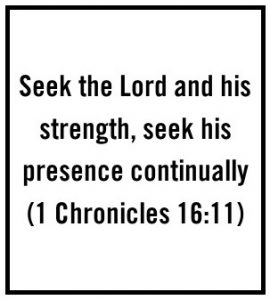 There is no right or wrong way to pray, and we can pray communally and privately, aloud or in silence, with traditional words or spontaneously, or indeed without any words. God knows better than ourselves what we need and wants to guide us to the life he intended for us, in which we can find the fullness of joy and peace. Prayer does not require any particular preparation, but it may be helpful for example to take a couple of deep breaths and sit in a comfortable position in order to still our mind and focus on God's presence. Prayer is a two-way conversation, and we can aim to listen to the movements of God in our life.
The Spirit helps us in our weakness;
for we do not know how to pray as we ought,
but that very Spirit intercedes with sighs too deep for words.
And God, who searches the heart, knows what is the mind of the Spirit,
because the Spirit intercedes for the saints according to the will of God.
(Romans 8:26-27)
AT LANCASTER PRIORY
Currently during the Corona virus outbreak all gatherings at church are suspended, but we stream Morning Prayer during the week at 9.30 am and the 10 am Service on Sundays on Lancaster Priory's  Facebook page.
Please click here to view this month's Calendar of Prayer Jan 21
PRAYER RESOURCES
The Church of England website has information for beginners as well as other resources through the Prayer and Worship menu, including links to apps and prayers for different life situations: https://www.churchofengland.org/prayer-and-worship/learning-pray
An article written by our Bishop Julian and leaflets about different traditions from The Diocese of Blackburn : https://www.blackburn.anglican.org/prayer-resources 
Blackburn Diocese posts weekly videos with messages from senior clergy, which are excellent and worth watching, as well as worship services on their YouTube channel.
Pray As You Go short daily podcasts: https://pray-as-you-go.org/ available also as an app. Explore the website menu for retreat series, Lectio Divina, the Examen prayer at the end of the day and reflections for significant times in life.
Thy Kingdom Come is a global prayer movement, and here are countless videos dealing with different aspects of prayer: https://www.thykingdomcome.global/videos
For those who are grieving:
https://www.churchofengland.org/life-events/funerals/after-funeral/journey-through-grief
https://www.churchofengland.org/life-events/funerals/prayers
https://www.faithandworship.com/prayers_mourning.htm
Sign up to our newsletter