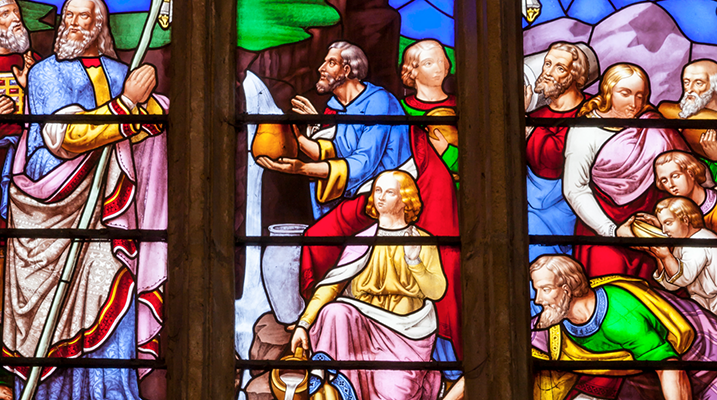 Prayer
PRAYERS FOR FAITH AND TRUST IN THE GOD WHO IS ALWAYS WITH US
Lord, we are sometimes afraid,
The world seems so chancy.
Be with us when we are lonely,
And full of longing.
Be with us when we are so harassed, we do not know where to turn.
Hold our hands in your nail-scarred hands, dear Brother,
born into an ordinary family,
understanding everyday problems,
Loving us,
Every day, loving us.
Christ who makes all things new:
Open my heart to your presence today;
May I see you in each person I speak to,
and help me to share your healing peace.
Christ who makes all things new:
Strengthen me inwardly today;
May I see you in each person I speak to,
and help me to share your unfailing love
(After a prayer of Marcus Mescher)
O Lord, you haven't given me a spirit of fear.
Come and replace my fear with your power and your love
so I may have a sound mind to live each day glorifying you.
Amen.
O God, help me to trust you,
help me to know that you are with me,
help me to believe that nothing can separate me
from your love revealed in Jesus Christ our Lord.
Amen.
Come to us, Lord Jesus, may we find you
in the ordinary things of our lives.
Be with us in our household and garden tasks,
Share our mealtimes,
bless our sleeping and our rising.
Comfort our fears and our griefs.
Speak peace to us and give us joy.
Amen
Jesus, give us eyes to see, ears to hear,
and wisdom to understand all the ways
you continue to sustain me on life's journey,
in the everyday small gifts of love
as well as in the great things of our faith.
(Adapted from a prayer exercise of Erin Kast, SJ)
I will come to you in the silence
I will lift you from all your fear
You will hear My voice
I claim you as My choice
Be still, and know I am near
I am hope for all who are hopeless
I am eyes for all who long to see
In the shadows of the night,
I will be your light
Come and rest in Me
(Excerpt from "You Are Mine" by David Haas)
PRAYERS FOR MORNING AND EVENING
Prayers on Waking
Lord Christ, true light of the world,
shine, we pray, in the hearts of your people,
that we might see the Way that leads to eternal life,
and follow without stumbling;
for you are the Way, O Christ,
as you are the Truth and the Life.
Father in heaven,
you have given us a mind to know you,
a will to serve you,
and a heart to love you.
Be with us today in all that we do,
so that your light may shine out in our lives.
Through Christ our Lord.
(A prayer of St Thomas More)
God of Love and of Presence,
we trust that you are with us
and love us today.
Help us to hear your voice,
to feel your presence,
and to know your love for us,
so that we can be that voice,
that presence, that love
for those who need it most.
Amen
Help us God:
Wherever you lead we will follow you.
Lead us on our journey
to places of resurrection,
to dwellings of peace,
to healings of wounds,
to joys of discovery.
Loving Shepherd of thy sheep,
keep us all, in safety keep;
nothing can thy power withstand,
none can pluck us from thy hand.
Jane Eliza Leeson
Prayers before sleeping
Visit this place, O Lord, we pray,
and drive far from it the snares of the enemy;
may your holy angels dwell with us
and guard us in peace,
and may your blessing be always upon us;
through Jesus Christ our Lord.
Amen
Glory to thee, my God, this night,
for all the blessings of the light:
keep me, O keep me, King of kings,
beneath thine own almighty wings.
Forgive me, Lord, for thy dear Son,
the ill that I this day have done;
that with the world, myself, and thee,
I, ere I sleep, at peace may be.
Thomas Ken
Be present, O Merciful God,
and protect us through the quiet hours of this night,
so that we who are wearied
by the changes and chances of this fleeting world
may rest upon thy eternal changelessness.
Through Jesus Christ our Lord.
Amen
Lord, keep us safe this night,
Secure from all our fears;
May angels guard us while we sleep,
Till morning light appears.
John Leland
All night, all day,
angels watching over me, my Lord.
All night, all day,
angels watching over me.
Lord, stay with me through the night.
Angels watching over me, my Lord.
Wake me with the morning light.
Angels watching over me.
All night, all day,
angels watching over me, my Lord.
All night, all day,
angels watching over me.
Otis L. McCoy
PRAYERS FOR WAITING AND STILLNESS BEFORE GOD
Be still, and know that I am God!
I am exalted among the nations,
I am exalted in the earth.
The LORD of hosts is with us; the God of Jacob is our refuge
(Psalm 46: 10-11 New Revised Standard Version)
Like as the hart desireth the water-brooks: so longeth my soul after thee, O God.
My soul is athirst for God, yea, even for the living God: when shall I come to appear before the presence of God?
Psalm 42:1-2 BCP
God of Jacob when the earth shakes
and the nations are in uproar,
speak, and let the storm be still;
through Jesus Christ our Lord.
Strong God of Jacob, dear Lord of hosts,
God of the Fathers, Lord of the lost
Dissolve our terrors, quiet our fears:
Whisper your kind Shalom.
(From 'Shalom' by Eugene H Peterson)
Lord Jesus, give us something of your brave heart
As we sail over the waters of this life.
Give us favouring winds,
and stars to be our guide when the sun is set.
Yet this is but half our asking.
Lord of pity, when trouble rises as a storm,
turning our trust to fear,
bring us into the quiet place of your presence
and be yourself our heaven.
Amen
Beatus vir
Come to the place, where every breath is praise,
And God is breathing through each passing breeze.
Be planted by the waterside and raise
Your arms with Christ beneath these rooted trees,
Who lift their breathing leaves up to the skies.
Be rooted too, as still and strong as these,
Open alike to sun and rain. Arise
From meditation by these waters. Bear
The fruits of that deep rootedness. Be wise
In the trees' long wisdom. Learn to share
The secret of their patience. Pass the day
In their green fastness and their quiet air.
Slowly discern a life, a truth, a way,
Where simple being flowers in delight.
Then let the chaff of life just blow away.
Malcolm Guite's response to Psalm 1
Lord grant us the courage
to be silent and quiet in your presence,
to listen, to be still, to be at rest with you
'where simple being flowers in delight'
and, in the silence, hear your voice of love.
Awena Carter
Lancaster Priory's copyright licence:
© The Archbishops Council Copyright licence and Music Reproduction Licence number M267952
References:
The Revised Standard Version of the Bible copyright © 1946, 1952 and 1971 by the Division of Christian Education of the National Council of Churches in the USA. Used by permission. All Rights Reserved.
Eugene H Peterson, Holy Luck. 2013,2014, Norwich: The Canterbury Press
Malcolm Guite, David's Crown: Sounding the Psalms. 2021, Norwich: The Canterbury Press.
WHAT IS PRAYER?
Prayer is an essential part of Christian living, and when we turn our attention to God we find him already waiting and welcoming us, always.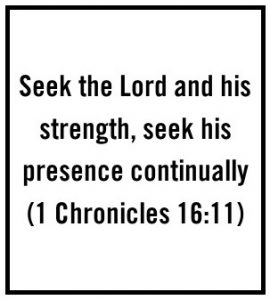 There is no right or wrong way to pray, and we can pray communally and privately, aloud or in silence, with traditional words or spontaneously, or indeed without any words. God knows better than ourselves what we need and wants to guide us to the life he intended for us, in which we can find the fullness of joy and peace. Prayer does not require any particular preparation, but it may be helpful for example to take a couple of deep breaths and sit in a comfortable position in order to still our mind and focus on God's presence. Prayer is a two-way conversation, and we can aim to listen to the movements of God in our life.
The Spirit helps us in our weakness;
for we do not know how to pray as we ought,
but that very Spirit intercedes with sighs too deep for words.
And God, who searches the heart, knows what is the mind of the Spirit,
because the Spirit intercedes for the saints according to the will of God.
(Romans 8:26-27)
AT LANCASTER PRIORY
We live stream Morning Prayer during the week at 9.30 am and the 10 am and 6.30pm Service on Sundays on Lancaster Priory's  Facebook page. Please click here to see the latest details.
Please click here to view this month's Calendar of Prayer Aug 21
PRAYER RESOURCES
The Church of England website has information for beginners as well as other resources through the Prayer and Worship menu, including links to apps and prayers for different life situations: https://www.churchofengland.org/prayer-and-worship/learning-pray
An article written by our Bishop Julian and leaflets about different traditions from The Diocese of Blackburn : https://www.blackburn.anglican.org/prayer-resources 
Blackburn Diocese posts weekly videos with messages from senior clergy, which are excellent and worth watching, as well as worship services on their YouTube channel.
Pray As You Go short daily podcasts: https://pray-as-you-go.org/ available also as an app. Explore the website menu for retreat series, Lectio Divina, the Examen prayer at the end of the day and reflections for significant times in life.
Thy Kingdom Come is a global prayer movement, and here are countless videos dealing with different aspects of prayer: https://www.thykingdomcome.global/videos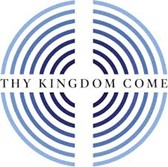 Thy Kingdom Come 2021 Resources:
A short service of prayers and readings for TKC 2021 (1)
2021 Lectio Divina for Thy Kingdom Come (1)
For those who are grieving:
https://www.churchofengland.org/life-events/funerals/after-funeral/journey-through-grief
https://www.churchofengland.org/life-events/funerals/prayers
https://www.faithandworship.com/prayers_mourning.htm
Sign up to our newsletter