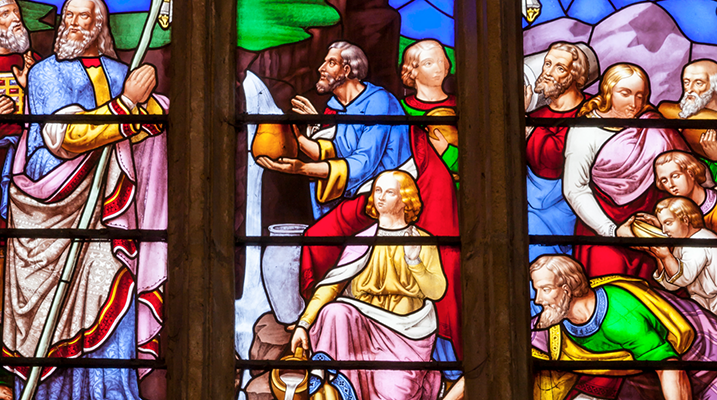 Prayer
REFLECTIONS DURING THE COVID-19 EPIDEMIC
O Christ Jesus,
When all is darkness
And we feel our weakness and helplessness,
Give us the sense of Your Presence,
Your love, and Your strength.
Help us to have perfect trust
In Your protecting love
And strengthening power,
So that nothing may frighten or worry us,
For, living close to You,
We shall see Your Hand,
Your Purpose, Your Will through all things.
St. Ignatius of Loyola
The eyes of the Lord are on those who fear him,
on those whose hope is in his unfailing love, 
to deliver them from death
and keep them alive in famine.
 We wait in hope for the Lord;
he is our help and our shield.
In him our hearts rejoice,
for we trust in his holy name.
May your unfailing love be with us, Lord,
even as we put our hope in you.
Psalm 33:18-22
Dame Julian of Norwich, living as an Anchoress (or hermit) in Norwich in the late 14th Century, is chiefly known for writing 'All shall be well, and all shall be well, and all manner of thing shall be well.'
Julian of Norwich
Show me O anchoress, your anchor-hold
Deep in the love of God, and hold me fast.
Show me again in whose hands we are held,
Speak to me from your window in the past,
Tell me again the tale of Love's compassion
For all of us who fall onto the mire,
How he is wounded with us, how his passion
Quickens the love that haunted our desire.
Show me again the wonder of at-one-ment
Of Christ-in-us distinct and yet the same,
Who makes, and loves, and keeps us in each moment,
And looks on us with pity not with blame.
Keep telling me, for all my faith may waver,
Love is his meaning, only love, forever.
(Malcolm Guite. From 'The Singing Bowl', Canterbury Press, 2013)
Keep us, good Lord,
under the shadow of your mercy
in this time of uncertainty and distress.
Sustain and support the anxious and fearful,
and lift up all who are brought low;
that we may rejoice in your comfort
knowing that nothing can separate us from your love
in Christ Jesus our Lord.
Amen
WHAT IS PRAYER?
Prayer is an essential part of Christian living, and when we turn our attention to God we find him already waiting and welcoming us, always.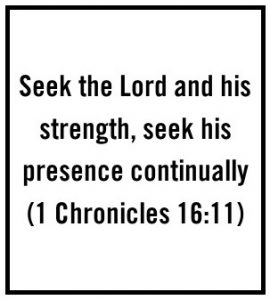 There is no right or wrong way to pray, and we can pray communally and privately, aloud or in silence, with traditional words or spontaneously, or indeed without any words. God knows better than ourselves what we need and wants to guide us to the life he intended for us, in which we can find the fullness of joy and peace. Prayer does not require any particular preparation, but it may be helpful for example to take a couple of deep breaths and sit in a comfortable position in order to still our mind and focus on God's presence. Prayer is a two-way conversation, and we can aim to listen to the movements of God in our life.
The Spirit helps us in our weakness;
for we do not know how to pray as we ought,
but that very Spirit intercedes with sighs too deep for words.
And God, who searches the heart, knows what is the mind of the Spirit,
because the Spirit intercedes for the saints according to the will of God.
(Romans 8:26-27)
AT LANCASTER PRIORY
Currently during the Corona virus outbreak all gatherings at church are suspended, but we stream Morning Prayer during the week at 9.30 am and the 10 am Service on Sundays on the Vicar Chris Newland's Facebook page.
 You are still welcome to come to pray privately in the church during the opening hours (Mon-Saturday 9am-4pm, Sunday 11am-1pm.) Please check our 'This week' page for any changes to opening times.
PRAYER RESOURCES
The Church of England website has information for beginners as well as other resources through the Prayer and Worship menu, including links to apps and prayers for different life situations: https://www.churchofengland.org/prayer-and-worship/learning-pray
An article written by our Bishop Julian and leaflets about different traditions from The Diocese of Blackburn : https://www.blackburn.anglican.org/prayer-resources
Pray As You Go short daily podcasts: https://pray-as-you-go.org/ available also as an app.
Explore the website menu for retreat series, Lectio Divina, the Examen prayer at the end of the day and reflections for significant times in life.
Thy Kingdom Come is a global prayer movement, and here are countless videos dealing with different aspects of prayer: https://www.thykingdomcome.global/videos
For those who are grieving:
https://www.churchofengland.org/life-events/funerals/after-funeral/journey-through-grief
https://www.churchofengland.org/life-events/funerals/prayers
https://www.faithandworship.com/prayers_mourning.htm
Sign up to our newsletter