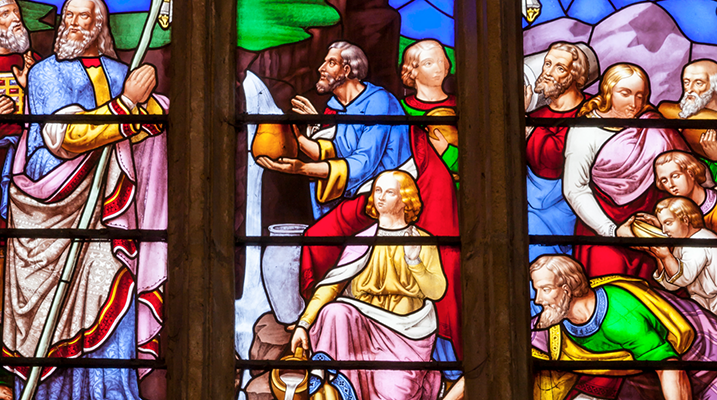 Prayer
PRAYERS FOR CONFIDENCE THAT GOD IS WITH US IN ALL THINGS
Good and gracious God,
we may not always understand
the trials of this world,
but we are confident that you are with us always.
Surround us with your love and care,
that we may face what comes in our lives.
We ask this through Christ, our Lord.
Amen.
(The Jesuit Prayer team, Jesuit Prayer app)
O God who has made us
and through countless generations
has brought us on our way:
Give us faith to rest in your sure keeping,
confident that you will sustain us to the end,
to the glory of your name.
(A prayer of Eric Milner-White)
O Lord, show your mercy to me and gladden my heart.
I am like the man on the way to Jericho
who was overtaken by robbers,
wounded and left for dead.
O Good Samaritan, come to my aid.
I am like the sheep that went astray.
O Good Shepherd, seek me out and bring me home
in accord with your will.
Let me dwell in your house all the days of my life
and praise you for ever and ever
with those who are there.
Amen.
(A prayer of St. Jerome)
O most loving Father, Who willest us to give thanks for all things,
to dread nothing but the loss of Thee,
and to cast all our care on Thee Who carest for us;
preserve us from faithless fears and worldly anxieties,
and grant that no clouds of this mortal life
may hide from us the light of that Love which is immortal,
and which Thou hast manifested unto us in Thy Son
Jesus Christ our lord
Amen
(A prayer of William Bright)
Every day I need you, Lord, but today especially,
I need some extra strength to face whatever is to come.
This day, more than any other day,
I need to feel you near me to strengthen my courage and to overcome any fear.
By myself I cannot meet the challenge of the hour.
We are frail human creatures and we need a Higher Power to sustain us in all that life may bring.
And so, dear Lord, hold my trembling hand.
Be with me, Lord, this day and stretch out your powerful arm to help me.
May your love be upon me as I place all my hope in you. Amen.
(A prayer of Pope John XXIII)
God is with you
When the way is dark
And life seems cold.
God is with you
When the body is weak
And you feel old.
God is with you
When doubts arise
And fears descend.
God is with you
Forever my friend.
(A prayer of David Adam) 
Though the mountains may fall
and the hills turn to dust,
yet the love of the Lord will stand
as a shelter for all
who will call on his name.
Sing the praise and the glory of God.
(Refrain of "Though the Mountains May Fall" by Dan Schutte, © 1975, 1979 Oregan Catholic Press)
Do not fear
God knows all
and protects all
(Jesuit Prayer app)
Awena Carter
WHAT IS PRAYER?
Prayer is an essential part of Christian living, and when we turn our attention to God we find him already waiting and welcoming us, always.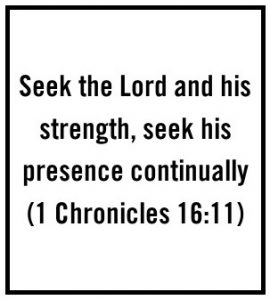 There is no right or wrong way to pray, and we can pray communally and privately, aloud or in silence, with traditional words or spontaneously, or indeed without any words. God knows better than ourselves what we need and wants to guide us to the life he intended for us, in which we can find the fullness of joy and peace. Prayer does not require any particular preparation, but it may be helpful for example to take a couple of deep breaths and sit in a comfortable position in order to still our mind and focus on God's presence. Prayer is a two-way conversation, and we can aim to listen to the movements of God in our life.
The Spirit helps us in our weakness;
for we do not know how to pray as we ought,
but that very Spirit intercedes with sighs too deep for words.
And God, who searches the heart, knows what is the mind of the Spirit,
because the Spirit intercedes for the saints according to the will of God.
(Romans 8:26-27)
AT LANCASTER PRIORY
We live stream Morning Prayer during the week at 9.30 am and the 10 am and 6.30pm Service on Sundays on Lancaster Priory's  Facebook page. Please click here to see the latest details.
Please click here to view this month's Calendar of Prayer Oct 21 (1)
PRAYER RESOURCES
The Church of England website has information for beginners as well as other resources through the Prayer and Worship menu, including links to apps and prayers for different life situations: https://www.churchofengland.org/prayer-and-worship/learning-pray
An article written by our Bishop Julian and leaflets about different traditions from The Diocese of Blackburn : https://www.blackburn.anglican.org/prayer-resources 
Blackburn Diocese posts weekly videos with messages from senior clergy, which are excellent and worth watching, as well as worship services on their YouTube channel.
Pray As You Go short daily podcasts: https://pray-as-you-go.org/ available also as an app. Explore the website menu for retreat series, Lectio Divina, the Examen prayer at the end of the day and reflections for significant times in life.
Thy Kingdom Come is a global prayer movement, and here are countless videos dealing with different aspects of prayer: https://www.thykingdomcome.global/videos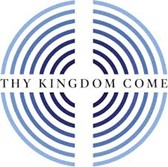 Thy Kingdom Come 2021 Resources:
A short service of prayers and readings for TKC 2021 (1)
2021 Lectio Divina for Thy Kingdom Come (1)
For those who are grieving:
https://www.churchofengland.org/life-events/funerals/after-funeral/journey-through-grief
https://www.churchofengland.org/life-events/funerals/prayers
https://www.faithandworship.com/prayers_mourning.htm
Sign up to our newsletter