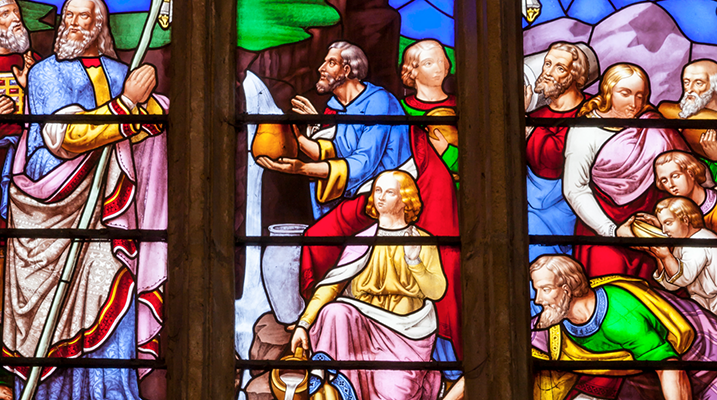 Prayer
REFLECTIONS DURING THE COVID-19 EPIDEMIC
ATHIRST FOR GOD
Like as the hart desireth the water-brooks: so longeth my soul after thee, O God.
My soul is athirst for God, yea, even for the living God: when shall I come to appear before the presence of God?                                                    Psalm 42:1&2
REFRESHED BY LIVING WATER
On the last day of the feast (of Tabernacles) the great day, Jesus stood up and proclaimed, 'If any one thirst, let him come to me and drink. He who believes in me, as the scripture has said, 'Out of his heart shall flow rivers of living water.''  Now this he said about the Spirit, which those who believed in him were to receive
John: 7: 37-39
Lord, we are living in a troubled and frustrating time. Sometimes our hearts are weary and dry. We thirst for your living water. Refresh us, Lord, restore our souls.
Lord, we can easily become worried and often feel far from you. Grant us grace to abide in you through prayer, through the encouragement of one another, and through reading and meditating on scripture.
LIKE A TREE PLANTED BY THE WATERS
We pray with the psalms, writes Malcolm Guite, not simply by reciting the original text but also by responding freely and creatively to their imagery…[I]n this poem, I have responded to the central image of psalm one: that the blessed person should be, and pray, 'like a tree planted by the waters':
Beatus vir  'Blessed is the one…'
Come to the place, where every breath is praise,
And God is breathing through each passing breeze.
Be planted by the waterside and raise
Your arms with Christ beneath these rooted trees,
Who lift their breathing leaves up to the skies.
Be rooted too, as still and strong as these,
Open alike to sun and rain. Arise
From meditation by these waters. Bear
The fruits of that deep rootedness. Be wise
In the trees' long wisdom. Learn to share
The secret of their patience. Pass the day
In their green fastness and their quiet air.
Slowly discern a life, a truth, a way,
Where simple being flowers in delight.
Then let the chaff of life just blow away.
Malcolm Guite
Lord grant us the courage to be silent and quiet in your presence, to listen, to be still, to be at rest with you 'where simple being flowers in delight' and, in the silence, hear your voice of love.
Prayer resources for Thy Kingdom Come day of prayer (Ascension Day)
The National and International Wave of Prayer Ascension to Pentecost  
Prayers for public or private use during  Thy Kingdom Come
prayers for Thy Kingdom Come 2020
A Short Service of Prayers and Readings for use during Thy Kingdom Come
Liturgy for Thy Kingdom Come 2020
Lectio Divina – A dynamic way of praying with the scriptures during Thy Kingdom Come
2020 Lectio Divina for Thy Kingdom Come
WHAT IS PRAYER?
Prayer is an essential part of Christian living, and when we turn our attention to God we find him already waiting and welcoming us, always.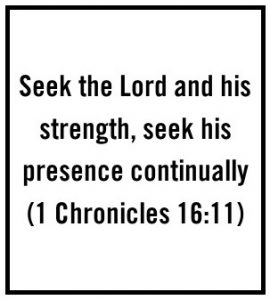 There is no right or wrong way to pray, and we can pray communally and privately, aloud or in silence, with traditional words or spontaneously, or indeed without any words. God knows better than ourselves what we need and wants to guide us to the life he intended for us, in which we can find the fullness of joy and peace. Prayer does not require any particular preparation, but it may be helpful for example to take a couple of deep breaths and sit in a comfortable position in order to still our mind and focus on God's presence. Prayer is a two-way conversation, and we can aim to listen to the movements of God in our life.
The Spirit helps us in our weakness;
for we do not know how to pray as we ought,
but that very Spirit intercedes with sighs too deep for words.
And God, who searches the heart, knows what is the mind of the Spirit,
because the Spirit intercedes for the saints according to the will of God.
(Romans 8:26-27)
AT LANCASTER PRIORY
Currently during the Corona virus outbreak all gatherings at church are suspended, but we stream Morning Prayer during the week at 9.30 am and the 10 am Service on Sundays on the Vicar Chris Newland's Facebook page.
Please click here to view this month's Calendar of Prayer May 20 / Calendar of Prayer June 20
PRAYER RESOURCES
The Church of England website has information for beginners as well as other resources through the Prayer and Worship menu, including links to apps and prayers for different life situations: https://www.churchofengland.org/prayer-and-worship/learning-pray
An article written by our Bishop Julian and leaflets about different traditions from The Diocese of Blackburn : https://www.blackburn.anglican.org/prayer-resources
Pray As You Go short daily podcasts: https://pray-as-you-go.org/ available also as an app.
Explore the website menu for retreat series, Lectio Divina, the Examen prayer at the end of the day and reflections for significant times in life.
Thy Kingdom Come is a global prayer movement, and here are countless videos dealing with different aspects of prayer: https://www.thykingdomcome.global/videos
For those who are grieving:
https://www.churchofengland.org/life-events/funerals/after-funeral/journey-through-grief
https://www.churchofengland.org/life-events/funerals/prayers
https://www.faithandworship.com/prayers_mourning.htm
Sign up to our newsletter