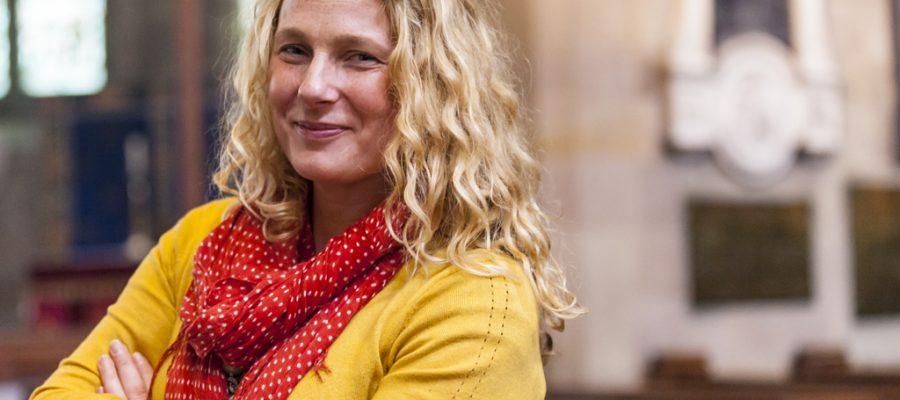 Testimonials
"My school have been involved for the past 2 years with The Priory Christmas Concerts and enthusiasm and numbers have grown each year. As an outreach activity it is excellent as families support their children by accompanying them to the concert. Also some of the girls and boys have become members of The Priory choirs. The personal experience the children gain is most valuable; they have a rare opportunity to be part of a significant professional concert. Jeremy ensures that the primary schools' contribution is not just a small one; the children join in at least half of the numbers. Feedback has been most favourable; many people really enjoy the participation of the younger children. Rehearsals at Christ Church are greatly anticipated. Jeremy comes into school during my PPA time and as we are both there this elevates the importance of the event for the children. I can go through words and verses with the children in between rehearsals but these concerts as most definitely shaped and expertly led by Jeremy who, as the musical and creative director, must always have the opportunity to teach the children himself. The community aspect of these concerts will only work if Jeremy is allowed to continue to rehearse all pupils in each school. We look forward at Christ Church to be able to continue our link with Jeremy and The Priory in this way."

Stephanie Edwards Music Co-ordinator Christ Church CE Primary School, Lancaster

" I joined because my sister was a member of the choir and she said, Emily you can sing. I love it because it's a community and it doesn't matter who you are you all have something in common.  It's important to have somewhere to go where you can hang out with your friends."
Emily, aged 12
"I have been associated with Lancaster Priory since 2001 when I joined the choir as a treble. Soon after I started organ lessons as a Junior Organ Scholar with Ian Pattinson, and I found myself being increasingly engaged in much more than I thought possible musically and spiritually. As I moved through the choir I was also given the chance to conduct and compose, and I still remember directing the premiere of my mass setting on Mothering Sunday in 2005.

Despite leaving Lancaster for the University of York in October 2007, I was constantly drawn back to the Priory over the next three years for the Patronal Festivals, large services at Christmas and Easter, and other special events. In fact, on completing my music degree at York I naturally rejoined the Priory, firstly as Duchy of Lancaster Organ Scholar and then Assistant Organist during my PGCE year. The opportunities I had during these two years launched me into the start of my teaching career as Head of Keyboard at Milton Abbey School in Dorset, where I am soon to take up the post of Head of Music in my third year.

It is difficult to put into words what Lancaster Priory means to me. Musically, I owe so much of my music education to Jeremy and Ian, without whom I simply would not be where I am today. Between them they lead much more than a parish church choir – music at Lancaster Priory has grown exponentially in the last decade and is now a hugely important part of the culturally life of many Lancastrians. Spiritually, the Priory has really developed my understanding of what it means to be a Christian today, and I very much appreciate the forward-thinking environment created by Chris Newlands and his team of clergy. In particular I will never forget the way in which John Rodwell found the most (seemingly) odd angles for the start of his thought-provoking sermons, and posed many more questions than he answered.

Undoubtedly Lancaster Priory has been an incredibly important part of my upbringing and education, and I am thankful for the chance to share my thoughts with others. I implore you to find out what the Priory can offer you, and what you can offer the Priory in return."
Shaun Pirttijarvi
I count my time in the choir at Lancaster Priory as the foundation of all my subsequent efforts and work as a church musician. I had been lucky to have piano lessons from a young age, but it was only when Jeremy invited me to join the choir at the age of 10 that I really developed as a choral musician, and, as my voice broke, was caught by an interest in becoming an organist and conductor. All my years in the choir, as treble and then in the back row, gave me a wonderful grounding in the Anglican tradition and repertoire, as well as a new bunch of friends (and adult singers to admire), and the routine of rehearsals and services over several years – not to mention the high level of music-making that was achieved – gave me the solid bedrock that I was able to build on later. It was also the starting point for my longer-term musical development: through singing in the RSCM Northern Cathedral Singers and then – again at Jeremy's suggestion and thanks to his encouragement – attending an Eton Choral Course, I gained wide experience and made new connections across the country. I became a sixth-form scholar at Eton, and later Organ Student at St John's College, Cambridge; although I am now a full-time academic, I can still put my organ playing and conducting to use as Director of Music at Emmanuel College.
Chris Whitton, Director of Music at Emmanuel College, Cambridge.
My time at the Priory set the stage for a life in music. Without that wonderful grounding I would not have gone on to a choral scholarship at Cambridge — nor to a career which has included six years at the Academy of Ancient Music, and eight as chairman of Cambridge's practical music programme, and my current role with the City of Birmingham Symphony Orchestra.

The young men and women in today's choir are receiving a first-class musical education while maintaining the centuries-old choral tradition in our city. The choir is a jewel in Lancaster's crown; I encourage you to support it as generously as you can.
Simon Fairclough, a chorister in the nineties. Simon joined the CBSO after six years as Head of External Relations at the Academy of Ancient Music, where he achieved a five-fold increase in fundraised income and secured regular funding from Arts Council England for the first time. From 2005-2013 he was also executive chairman of the Cambridge University Musical Society, where he doubled the number of programmes supported, launched a Great Conductors concert series enabling students to work with the likes of Sir Mark Elder, Sir Roger Norrington and Libor Pešek, and achieved financial surpluses every year. He was educated at Christ's College, Cambridge, is an International Fellow at the Kennedy Center in Washington, DC and is a member of the Faculty of Music at Cambridge.
Being a boy chorister in Lancaster Priory Choir was the formative experience of my childhood; more important even than the time I spent at school. Not only was the musical training a huge gift that I continue to enjoy to this day, but the social life of the choir and being part of a team of singers were experiences which gave me more than I know how to put into words. Jeremy Truslove was the choirmaster when I joined back in 1986. The charisma, energy and artistic rigour which he brought and continues to bring to the choir and music of Lancaster Priory provide huge inspiration and value to all concerned. Being in this environment as a a boy and young man provided the foundations for me to go on to sing in wonderful choirs at university including Schola Cantorum of Oxford and as a lay clerk in the chapel choir of Magdalen College Oxford. I owe Jeremy and Lancaster Priory Choir a huge debt.
Andrew Bremner – Reader in Psychology and Head of Learning and Teaching at Goldsmith's College. London University
"We love coming here because our Nana comes here and we love Sunday School"
Izzy and Ellie, age 6
"This is a wonderful parish church with great music that really holds the community together, We have a busy Sunday School and Priory Youth Group I love working with the kids, it's uplifting! I love it because it's great fun" 
David Cheung
"I go to Ripley School so I was invited to join the choir. I love it because the Mayor and all sorts of dignitaries come here"
Adam, aged 12
"I love Lancaster Priory, there is something very special about it. It might seem grand but it's really just very friendly"
Carol Kelly
Sign up to our newsletter